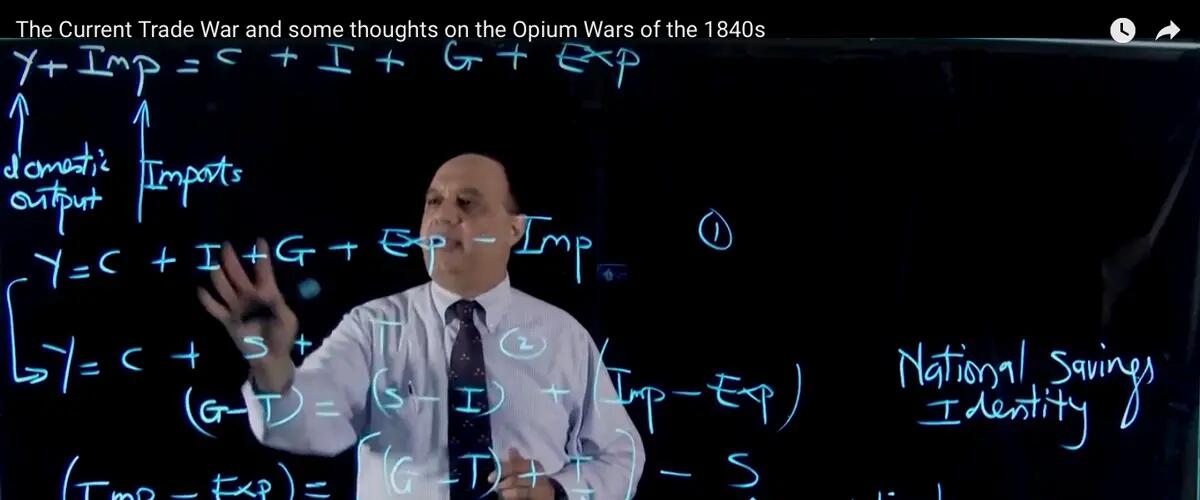 The Current Trade War and some thoughts on the Opium Wars of the 1840s
In this Rutgers Business Insight Vlog, professor Farrokh Langdana discusses the impact of the current trade war and how it fits into history
Farrokh Langdana, director of the globally ranked Rutgers Executive MBA program known as "The Powerhouse," discusses a fundamentally important and largely ignored aspect of the current U.S. trade deficits and the impending trade war. 
He then places the current U.S. situation in historical perspective by taking us back to OPEC, Reagan-era deficits and then even further back to Queen Victoria's two UK-China Opium Wars of the 1840s.
The current trade war has the potential to disrupt the exchange of capital inflows to the United States from China. Deficit financing ramped up during the Reagan era and then took on massive importance in order to recover from the 2008 financial crisis.
The relationship between U.S. demand for borrowing to finance its budget deficit and China investing its surplus dollars from trade back into the U.S., has been a win-win scenario for both countries. A trade war could interrupt this positive relationship leading to potentially higher interest rates.
Langdana lays out the crucial details of the trade war to help us understand what is happening today. Watch video:
Press: For all media inquiries see our Media Kit