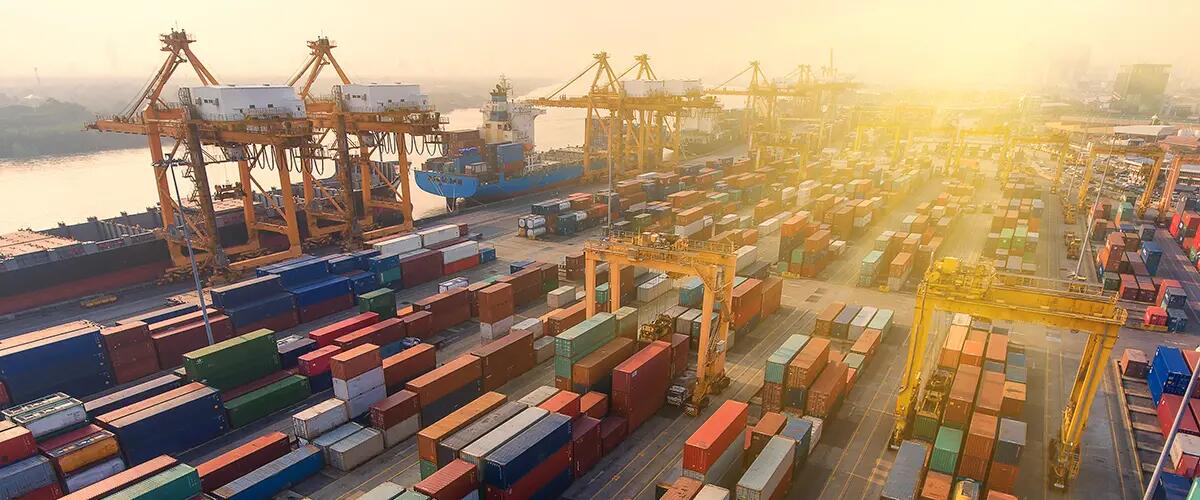 Supply Chain Management Summit
A series of half-day Summit discussions where industry, governments, and universities will meet to discuss developing issues that will impact supply chain operations.
The International Maritime Organization has stated a Vision of reducing CO2 emissions 50% from ships involved in international service by 2050. Summit discussions will consist of three segments, which will further define this issue and potential impacts, describe steps currently being taken, and explore what will be needed to address the supply chain issue.
Register for the 2018 RBS Supply Chain Management Summit
Agenda
8:00 – 8:30am (Sign in)
8:30 -9:30am - Defining the issue and potential impacts
Discussion of the current IMO regulations and the new Vision contained in MEPC 72 adopted resolution MEPC.302(72) of 13 April 2018.  If the new Vision is executed, there are only a limited number of potential pathways that can be used to achieve it.  Each of these pathways has certain impacts that would be in common with the others and unique impacts.  We will not dwell on what direction the IMO should take, rather we will focus on the potential impacts on supply chain operations.
9:45 – 10:45pm - Steps currently being taken by industry leaders
Industry leaders are already taking steps to significantly reduce CO2 emissions per ton mile and to overall make logistics more efficient. This segment will discuss these steps as well as what the maritime industry will need to do.
11:00 – 12:00pm - Is our transportation infrastructure equipped to handle the changes?
As international vessel operators strive to operate within their financial plans and imposed carbon budgets there will be changes in which ports are served by international ships. Will our seaports, domestic vessels, existing rail lines and highways be able to accommodate the changes?
Speakers include:
Beth Rooney- Assistant Director Port Performance Initiatives
The Port Authority of New York and New Jersey
Peg Hanna- Acting Assistant Director: Air Monitoring and Mobile Sources
New Jersey Department of Environmental Protection
Sarah Harrison-Sea Grant Knauss Marine Policy Fellow, Policy Advisor to the Executive Director
U.S. Committee on the Marine Transportation System
Rudolf Leuschner-Associate Professor Department of Supply Chain Management
Rutgers Business School
Charles Liou -Manager, Environmental Initiatives
The Port Authority of New York and New Jersey
Steve O'Malley- Chairperson, Subcommittee on Intermodal and Short Sea Shipping (ISO TC8 SC11)
International Organization for Standardization
Price
This event is free.