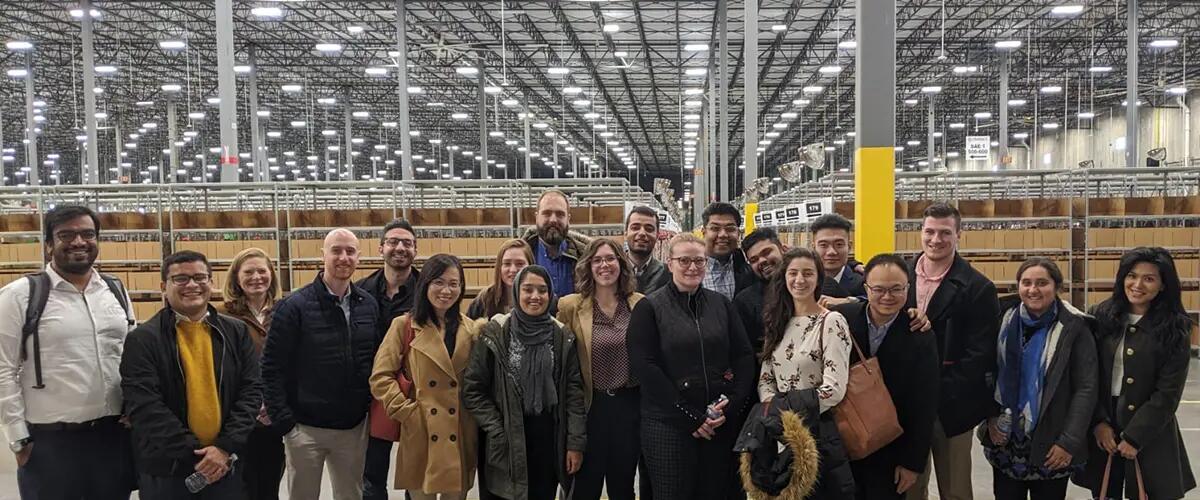 Rutgers MBA Program offered student opportunities to lead and excel
Danielle Rowan, MBA '21, is one of three students selected for Rutgers Business School's annual Distinguished Leadership Award.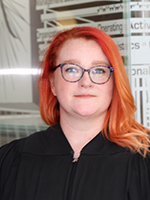 Starting the Rutgers Business School MBA program, Danielle Rowan had high expectations.  "I felt my career was stuck, and I wanted my Rutgers MBA experience to launch my career to a new level and refocus my life" she said.  As lofty as her expectations may sound, she based them on a solid foundation.  Rowan was familiar with the MBA concentration in Supply Chain Management and had seen what the program did for her sister's career.
Rowan said, "I knew that I wanted Rutgers, but I looked deeper into the innovative curriculum, the faculty academic distinctions and experience, and alumni outcomes.  Together they created an unbeatable return on investment."
When asked about a specific experience that defined her program, Rowan said, "There was no singular thing; it was the overall access to opportunities, resources, and networking available."
Rowan, Hemant Parmar, and Christina Betancourt receive awards at the 2019 Containerization & Intermodal Institute Connie Awards.
Sharon Lydon, associate dean of MBA programs at the time, selected Rowan as the liaison for the full-time MBA class of 2021, establishing Rowan as a leader in her cohort. Her classmates encouraged Rowan to run in the Supply Chain Management Club president election.  In this role, Rowan connected with Associate Professor Arash Azadegan.
Dr. Azadegan focuses on research related to supply chain disruption, response and recovery, and inter-organizational creativity and innovation. Dr. Azadegan manages the Supply Chain Disruption Research Laboratory (SCDrl) at the Center for Supply Chain Management.
Another opportunity from the Rutgers MBA program came when Rowan collaborated with Assistant Dean for Mentoring Programs Sangeeta Rao to create an additional spinoff of the Helpful Executives-In-Reach (HEIR) program.  HEIR connects students with a senior executive within the professional field for which they are preparing.  Rowan said, "It was a great experience building the charter, securing mentors, and creating the HEIR-SC program focused on supply chain."
Looking back, Rowan said, "I had the goal in mind to take full advantage of everything offered through the Rutgers MBA program and make a positive impact.  I believe the HEIR-SC program will continue, and several clubs are working on the plan for next year's iteration.  The Rutgers MBA experience was everything I hoped it would be; it truly enabled me to launch my career to a new level and refocus my life.  I am very excited to start my dream job with a company I love."
Press: For all media inquiries see our Media Kit