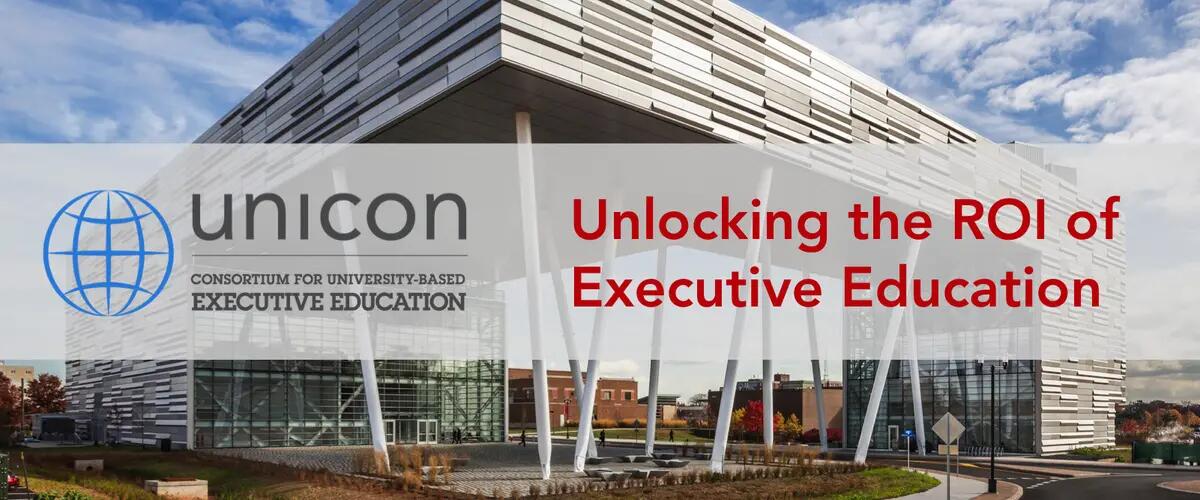 UNICON Workshop: July 17-18, 2019
Rutgers Business School, New Jersey
Stellar faculty, high-value knowledge sharing and enhanced customer experiences are core ingredients within executive education, but despite the best performance in all of these areas, what we hear within our industry and from our clients is that quantifying ROI from programs still remains a challenge - a significant one at that.
Building on UNICON's most recent research report ("ROI on Executive Education"), the 2019 Workshop will bring this topic to life through thoughtful exploration into how we can unlock ROI in various ways to meet client needs and expectations.
Attendees will workshop through current challenges in measuring the value of executive education from multiple lenses - and they'll do so by applying a unique framework for assessing pain points, prototyping solutions and making iterative improvements.
The end goal: Deliver a tangible ROI approach to our panel of leaders in HR & Learning Development, and leave the workshop with customer-approved solutions to answer the elusive ROI question. Plus, pack in New Jersey-style fun along the way!
Registration Fee: $600 (*Note: Accommodations are not included in the registration fee; hotel reservations must be booked separately.)