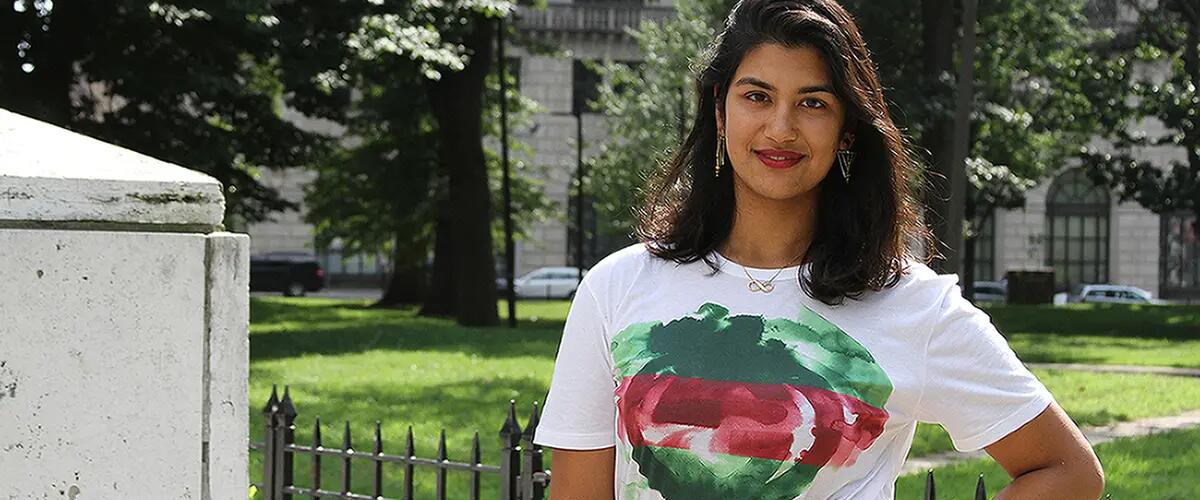 Alumna's dream job at Gucci mixes business and fashion
After studying accounting and finance as an undergraduate, Urvi Tiwari pursued a Master of Science in Business of Fashion to get the experience and connections to break into the fashion industry.
Urvi Tiwari, graduated 2018, Rutgers Business School-Newark
Job: Financial Analyst, Capital Expenditures, Gucci-North America, New York City
What she does: "I'm on a team of 14 people. I'm in charge of the budgeting for 110 stores across North America. I love being part of a small team. I'm learning so much."
Major: Finance, Accounting
Graduate degree: Master of Science in Business of Fashion
"The most common pathway for finance and accounting students is to go into banking or public accounting. That wasn't for me. I love fashion. I always knew I wanted to be in the industry, but I needed specialized knowledge and a skill set. In my job, I get to mix what I know in accounting with what I've learned about fashion. The business of fashion program gave me the leverage I needed to break into the industry of my dreams and secure my dream job."
Ambition: "I want to be the CFO, and this is the perfect way to start on the path to that position."
Press: For all media inquiries see our Media Kit