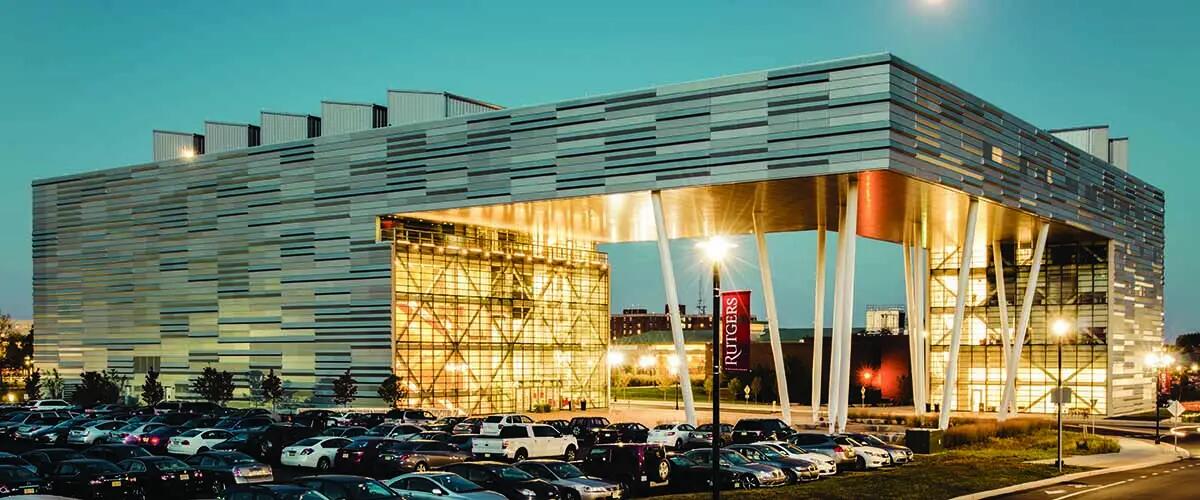 Enthusiasm carries Rutgers team to regional finals of Hult Prize Challenge
Once Daniel Reji and his team won the Hult Prize Challenge competition at Rutgers Business School back in December, they had to prepare for the regional finals in Boston.
The four of them – Chisa Egbelu, Myles Jackson, David Shah, and Reji – met at the Rutgers Business School building on the Livingston Campus every Thursday night until the building closed and the security guard told them they had to leave. The ritual went on for months.
Even with the Rutgers win behind them, they decided to change their idea, dropping a vertical farming concept for a company that could produce dehydrated food. They named the company Chacara Foods.
Their challenge would be to convince the judges that their idea could help double the income of 10 million people residing in crowded urban spaces. By using imperfect produce, the team figured farmers would have a new stream of revenue. Workers hired by the company's factories would have new income, and families would be preserving income by paying less for food.
On March 10, the night before they headed to Boston, the team met at Shah's house to decide what food they would take as samples for the judges. They also decided to come up with a new presentation.
"It was a gut feeling that we had to redesign the deck," said Reji, a junior studying marketing and entrepreneurship. "You have six minutes to tell a really compelling story, so we went unconventional. We had photographs, very compelling photographs, and two words in huge font on most of the slides."
Once they got to Boston, they continued to prepare and practice. They were among 65 teams competing for six spots in the final round. They were the sixth team announced as a finalist, beating out Princeton, Harvard and MIT.
"It was incredible," Reji said. "We had such energy, I think the judges really felt it."
Watch "Chasing Hult," a video the students made of their experience.
Entrepreneurship is a growing field of study for students across Rutgers, with more than 700 enrolled in courses this semester, according to Alfred Blake, assistant director of undergraduate entrepreneurship programs. One of the students, Umair Masood, helped to organize a Hult Prize competition on campus last semester as a way of selecting teams to represent Rutgers at the challenges in Boston and San Francisco.
A second team of students, Melissa Diep, Jacqueline Chen, Davis Karivalis and Aishwarya Sharma, competed at the regionals in San Francisco. Both teams were advised by Blake and a number of faculty, including professors Jeffrey Robinson, Eugene Speigle and William McLaury. Businessman Mukesh Patel and RBS instructor Gary Minkoff also helped to advise the students.
Earlham College from Indiana captured the top prize in Boston, winning the opportunity to participate in the Hult Prize Accelerator Program during the summer and then pitching their idea at the Clinton Global Initiative. Finalists at the Clinton Global Initiative are vying for $1 million.
The Rutgers team is preparing to compete again next month in another campus competition, The grand prize would give them $50,000 in seed money.
"We're definitely still thinking about this as a business idea," Reji said.
-Susan Todd
Press: For all media inquiries see our Media Kit