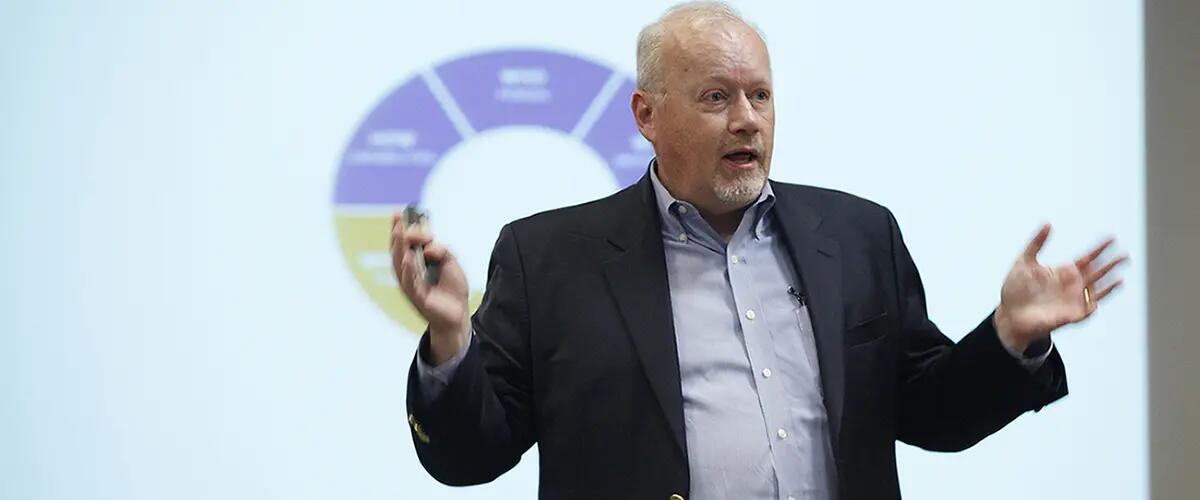 Executive Education program ranked No. 11 in U.S. by Financial Times
The ranking highlights the program's growth and the number of women participating in its courses.

In its debut ranking by the Financial Times, Rutgers Business School Executive Education earned the No. 11 spot among U.S. open enrollment programs.
Rutgers was ranked No. 67 when compared to other executive education programs around the world.
Rutgers and the University of Michigan were the only two Big Ten schools appearing in FT's 2018 ranking, which included Ivy League Schools and such leading business schools as MIT and Stanford.
Rutgers ranked No. 3 for growth and the program was listed as having the third highest enrollment of women at 54 percent.
"We are truly honored to be recognized in the premier global ranking for executive education," said Peter Methot, executive director of Rutgers Business School's Executive Education. "It amplifies that Rutgers Business School is a leading provider of professional and lifelong learning education for individuals and organizations."
"We focus on delivering value to clients which requires the continued refinement of relevant learning experiences," Methot said.
The open enrollment ranking was compiled from course providers and individuals who participated in programs that were at least three days long and advanced programs held over a minimum of five days. The surveys asked about course design, facilities, teaching methods and the quality of teaching.
School data was used in determining such things as number of female and international participants, growth and partner schools.
"Landing on the Financial Times' list of top programs in the world takes hard work and dedication," said Rutgers Business School Dean Lei Lei. "It reflects the strong corporate partnerships that we have been building to meet the needs of business today and in the future."
Rutgers Business School Executive Education offers Mini-MBAs in a variety of specialized areas, including digital marketing and business management for military veterans. Certificate and customized corporate programs are taught by Rutgers faculty and leading practitioners in marketing, management and other fields.
-Susan Todd
Press: For all media inquiries see our Media Kit