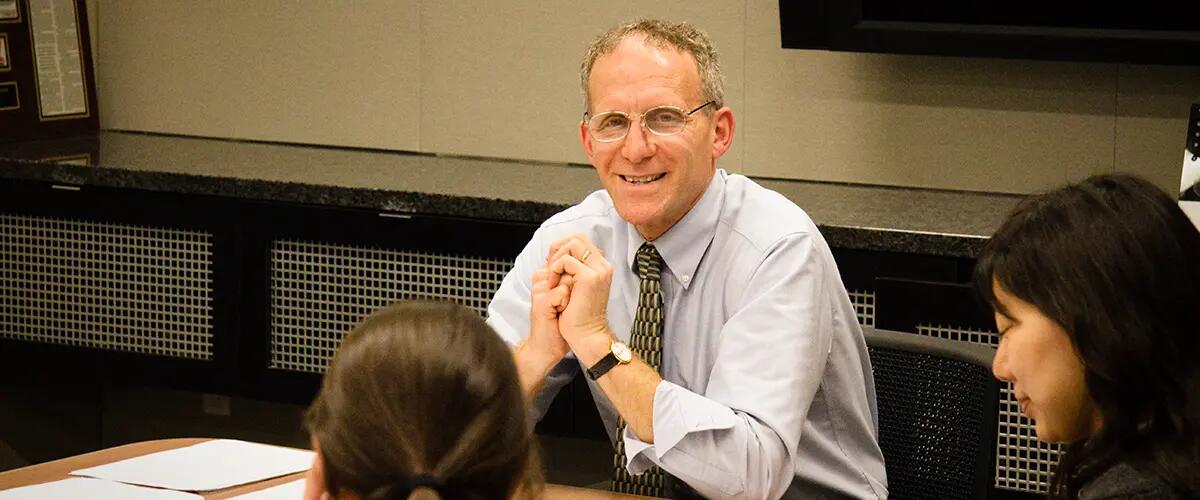 Faculty Spotlight: Professor shares knowledge and job openings, too
Jay Soled
His roles: Professor, Accounting & Information Systems; Director, Master of Accountancy in Taxation
What he teaches: Income Tax, Corporate Tax, Income Taxation of Trust and Estates, Regulation and Tax Practice (Tax Ethics), and International Tax – all graduate-level classes offered through the Master of Taxation Program.
How his network benefits students: "There are people from across the tax spectrum who send me emails about jobs. I get them from people at the Big Four and regional accounting firms. I get them from former students who work in companies like Mars and in government jobs, including the State of New Jersey and IRS. I receive five or six high-paying job opportunities a month. It may not seem as sexy as coding or digital marketing, but tax is hot. These are solid, high-paying jobs that aren't going anywhere despite things like blockchain and AI and the other new things that are disrupting industries."
Current research: The Tax Treatment of Alimony Payments Revisited; Artificial Intelligence, Tax, and Valuation.
What he does for fun: He's a fitness fanatic. He also loves movies and travel. "I always think of my classroom as a place where my students learn a lot about tax, but it's also a platform where we can share experiences. My students recommend movies and places to visit, and I reciprocate and offer my recommendations in return."
Favorite places in the world: "The list is deep: Egypt, South Africa, Iceland, Ethiopia…"
Number of students the program has graduated: Slightly over 1,000
How he stays connected to alumni: "Every year, we have at least one alumni event. I share the job opportunities, and nestled in, are movie reviews. Those are my connection points."
How does the program benefit working professionals in accounting: "Everyone who teaches is a professional, and they teach very practical information."
Press: For all media inquiries see our Media Kit