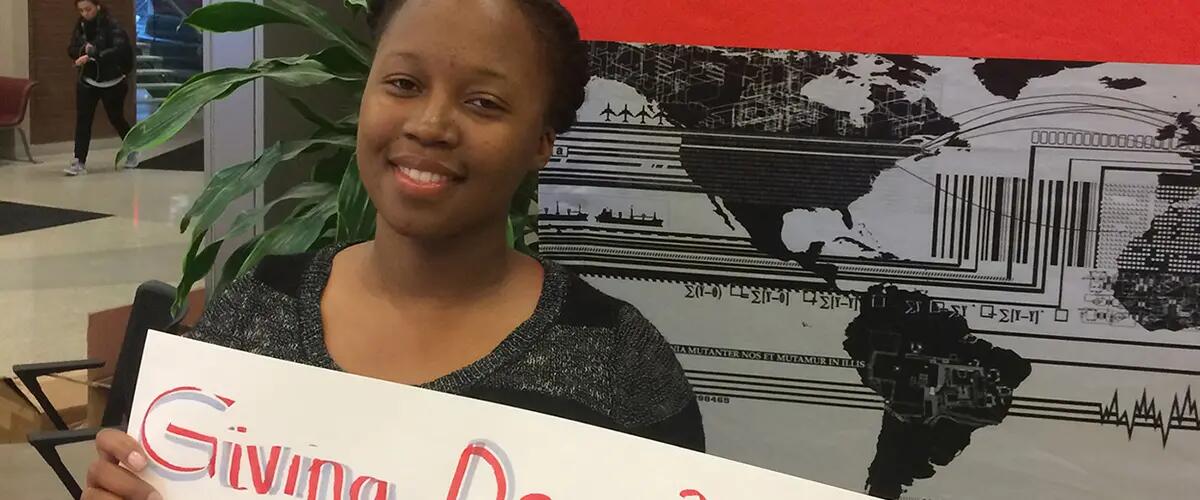 Giving Day elicits pride, generosity
A special scholarship created by Rutgers Business School Dean Lei Lei received an outpouring of donations during the second annual Giving Day at Rutgers University.
Giving Day, which is organized by the Rutgers University Foundation, was started as a way of encouraging a spirit of philanthropy and pride among students, faculty, staff and alumni. Donors can give to a variety of their favorite causes, from athletic programs and scholarships to specific student groups. Across the university, the day raised a total of $1.2 million from 6,143 donors.
Dean Lei created the Finish Line Scholarship to provide assistance to graduate and undergraduate students who run into financial hardship as they are nearing the completion of their education at Rutgers Business School. The idea is to assist the students with tuition and book expenses so they are able to finish their programs.
Lei's ability to galvanize faculty coupled with special Giving Day promotions carried out by the communications and marketing team and the development office resulted in 296 individuals contributing $11,422 to RBS, with the majority of the money earmarked to the Finish Line Scholarship. On the Newark Campus, Rutgers Business School generated the highest level of participation during the 24-hour Giving Day period, attracting a total 207 donors who gave $8,455.
In an e-mail thanking everyone at Rutgers Business School for the effort on Giving Day, Dean Lei wrote: "Together, we have shown the strength and meaning of Team RBS."
-Susan Todd
Press: For all media inquiries see our Media Kit