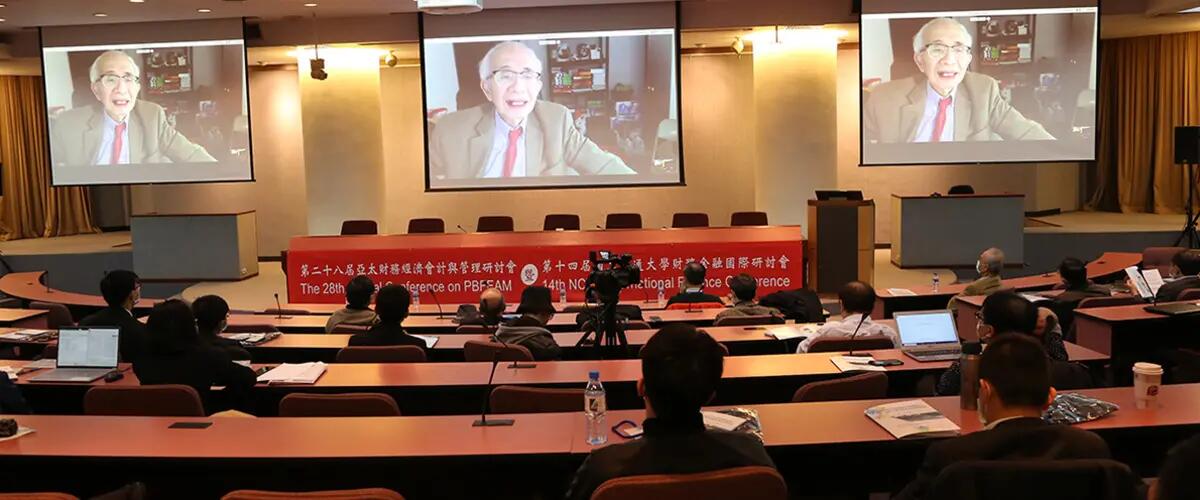 International conference addresses contemporary issues in finance
Rutgers Business School continues (virtually) a 28-year tradition of organizing world-renown scholars in finance, economics, accounting and management.
Scholars from around the world connected via Internet to hear renown thought leaders in finance discuss financial technology and investment decisions during the annual Conference on Pacific Basin Finance, Economics, Accounting and Management.
The conference, which was combined with National Chiao Tung University's International Finance Conference, was held over two days in early January. The mostly virtual event was hosted from National Chiao Tung University's Kuang-Fu Campus in Taiwan. View information on the 2021 conference.
The sessions featured discussions on a variety of issues relevant to the fields of finance, economics, accounting and management, including machine learning and risk management, market efficiency and sustainability and corporate social responsibility.
Professor Chang-Few Lee served as co-director with and Woan-Lih Liang of National Chiao Tung University. Rutgers Business School Dean Lei Lei was an honorary guest.
Members of the Rutgers Business School finance and accounting faculty who participated virtually in the annual conference, included Yu-An Chen, Fang Gao, Priyank Ghandhi, Hanvin Hu, Bikki Jaggi, Jiayin Li, Ann Medinets, Yaw Mensah, Jin Mo Kim, Darius Palia, Dan Palmon, Tavy Ronen, Bharat Sarath, Ben Sopranzetti, Miklos Vasarhelyi, Peixun Yuan, Yangru Wu, Yixun Zhou, Zhaodong Zhang.
Press: For all media inquiries see our Media Kit