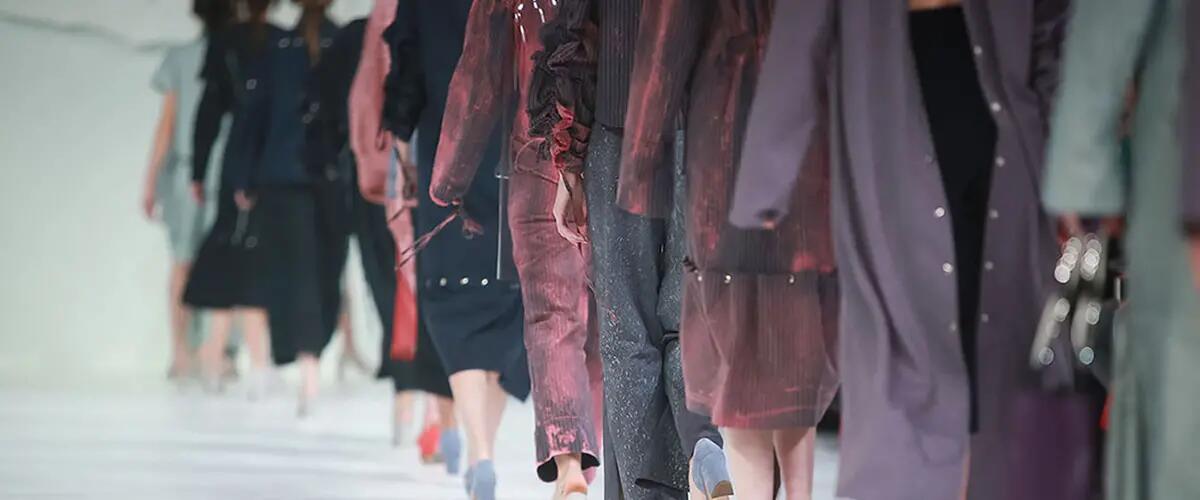 Looking for a career path to the fashion industry? Try this on for size
Fashion is big business. Whether you're an artist, an entrepreneur or an accountant, the industry can offer a variety of career opportunities.
At Rutgers Business School, a unique Master of Science in Business of Fashion is designed to bridge the gap between art and business and prepare students to be leaders in the exciting and dynamic fashion industry.
Rutgers Business School's Master of Science in Business of Fashion is the only program of its kind in the New York City Metro area.
Already working in the fashion industry and interested in gaining knowledge about finance and supply chain? Business-minded with an affinity for fashion and luxury? In either case, here are five reasons to consider a Rutgers Master's of Science in Business of Fashion to dress up your career.
1. Rutgers is the first business school to offer a rigorous MBA-quality program with subjects such as finance, supply chain, and accounting tailored for the fashion and luxury industries. Students complete the program with skills that are in demand by the business and the knowledge to be leaders. 
2. The program attracts students with a variety of backgrounds. They are designers, retailers, entrepreneurs, executives and individuals skilled in finance and accounting. Some have spent years in finance or law. The small, diverse classes offer students another layer of rich insights and perspectives.
3. Rutgers Business School's proximity to New York City is a huge bonus. Strong connections with the industry through its New York City-based Center for Business of Fashion influence the development of unique, relevant curriculum and also assist in providing jobs to graduates of the Business of Fashion program. The input of industry leaders is complimented by the teaching of world-class professors who are experts in their fields.
4. Course work is supplemented by field trips and experiential learning opportunities that provide students with valuable hands-on experience that tests their knowledge in real-world situations.
5. The novel program has established an early reputation for placing graduates coveted areas of major companies, including Gucci and Saint Laurent.
Press: For all media inquiries see our Media Kit