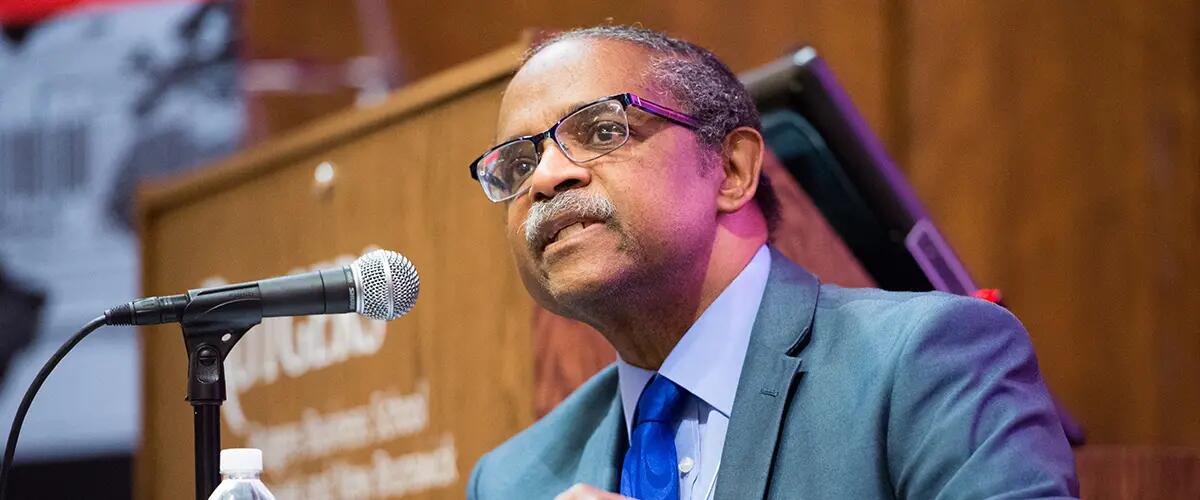 Marketing seminar renamed to honor Professor Jerome Williams
Before the discussions about industry issues began at the Multicultural Marketing Seminar, Rutgers Business School Jerome Williams was remembered for his impact on the marketing field.
Yla Eason, a professor of professional practice in marketing, described Williams as a "great humanitarian."  
As a tribute to Williams, Eason said the annual conference will be renamed the Jerome D. Williams Marketing Seminar. "I wanted him to live on in the marketing department that he so greatly shaped," she said.
Williams, 74, died on Jan. 29, 2021, nearly two weeks before he was scheduled to be formally inducted as an AMA (American Marketing Association) fellow for his leadership and service to the organization as well as for his influence on the field of marketing.
A distinguished professor and the inaugural holder of the Prudential Chair in Business, Williams had also served as Rutgers University-Newark executive vice chancellor and provost. In addition to his teaching and research, he was a mentor and an advocate for diversity in marketing and academia.
"I wanted him to live on in the marketing department that he so greatly shaped." - Professor Yla Eason


In a conversation before his sudden death, Williams explained why the AMA honor was so important to him: "This is particularly significant to me because the AMA is the premier organization of marketing. I think of two areas where I've made contributions, which I think distinguish me. I've played a major role in legitimizing the role of race in marketing research, and in opening the path for others."
Eason said naming the seminar in honor of Williams was a fitting tribute. He was "one of the most impactful professors in the RBS Marketing Department," she said. "His influence in marketing was broad and deep."
"This will honor him and his legacy," she said, "and it will elevate his name over the course of many years."
Williams' son, Derek, spoke briefly at the event, sharing stories of his father and his wisdom. He also delivered a message from his family. "My family wanted you to know that we are very thankful that his name will live on," he said.
Press: For all media inquiries see our Media Kit