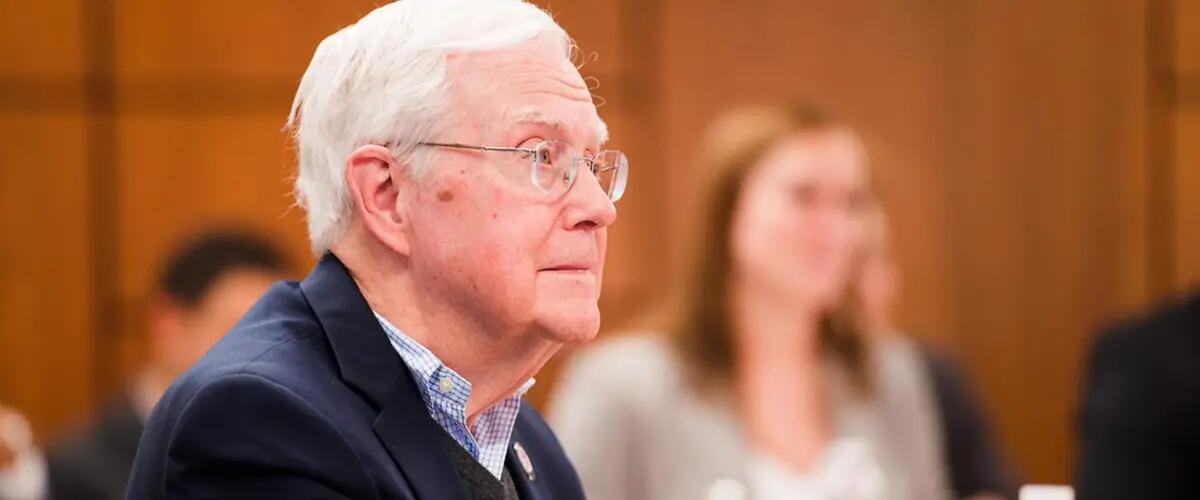 Marking 50 years at Rutgers
Joseph Markert, an assistant professor of professional practice at Rutgers Business School, started teaching statistics at the university in 1969. He has spent the past 32 years teaching, mentoring and coaching students at Rutgers Business School.
When Joseph Markert began teaching statistics at Rutgers University, there were no white boards or flash drives. It was 1969 and teachers were still using overhead projectors.
Markert, who started out teaching working professionals attending night classes at University College, marks his 50th Anniversary at Rutgers University this year.
For the majority of his career at Rutgers, or 32 years to be precise, he has taught at Rutgers Business School. For the past 13 years, he has worked as a full-time assistant professor of professional practice.
At Rutgers Business School, he has served as more than an instructor, he has been an advisor, a mentor and a coach, preparing an estimated 864 students in all for 12 years of Johnson & Johnson Case Competitions. He has coached approximately 21 students who have competed in three years of Target case competitions and helped another 14 students prepare for two AT&T case competitions.
"I love the interaction with students," Markert said. "I love it when a student comes back to see me and says, thank you. That's what keeps me here."
Since the inception of the New Jersey County College Case Competition in 2016, Markert has written the business case at the heart of the event. He has taught a total of 26 different subjects. For the past three semesters, he has focused his teaching on an undergraduate management skills course he helped to develop.
A former engineer at Johnson & Johnson, Markert also spent time working at the pharmaceutical company Hoffman-LaRoche and fragrance-maker Firmenich.
Looking back, he said, "I should have become a full-time instructor sooner."
- Susan Todd
Press: For all media inquiries see our Media Kit