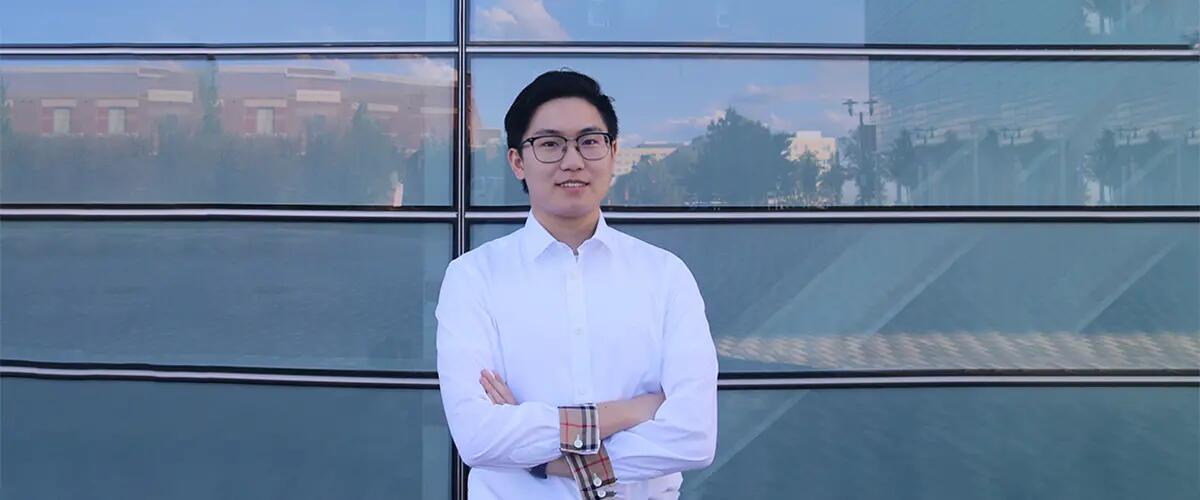 Master of Supply Chain Analytics alumnus supports assertions with evidence
"The Master of Supply Chain Analytics taught me the hard analytic skills and gave me the insights to apply those skills to solve problems and improve efficiencies."
Quanrui Liu, MS Supply Chain Analytics '20
During his undergraduate senior year at Rutgers Business School (RBS), where he majored in Supply Chain Management (SCM), Quanrui Liu completed a six-month co-op with Johnson & Johnson (J&J).  Through the co-op experience, Liu learned that companies want supply chain professionals who can do more than manage existing supply chains and logistics.  "Companies want individuals who can also analyze performance metrics, make data-driven decisions, and eventually provide guidance for the company," Liu said.
After earning his bachelor's degree in SCM, Liu continued his education by enrolling in the RBS Master of Supply Chain Analytics.  As Liu worked on the master's degree, he remained at J&J as a part-time supply chain consultant.
The undergraduate SCM major provides students with a solid foundation of the concepts and roles in SCM.  The master's degree focuses more on understanding the entire supply chain, analyzing the relationships between each supply change function, and the consequences of decisions to different business scenarios.  "The Master of Supply Chain Analytics taught me the hard analytic skills and gave me the insights to apply those skills to solve problems and improve efficiencies," said Liu.
"Sometimes improvements come from grasping crucial, underlying details," he said.  "Uncovering details through research and analyzing data is one thing; convincing others to adopt a proposed change is another.  The Master of Supply Chain Analytics taught me to present my ideas understandably and persuasively."
"An unexpected strength of the MSCA program comes from engaging with students from other programs.  I had classes with MBA students in different concentrations with a range of perspectives: data vs. holistic MBA vs. pharma operations.  I had to understand where they were coming from to show that my plan would work," Liu said.
Liu also engaged in professional development by joining APICS and earning a certificate in Production and Inventory Management.  "The study materials and testing for the certificate gave me knowledge and skills directly applicable to my career and well recognized in my career search," he said.
"Since earning my Master of Supply Chain Analytics, I am now working full-time at J&J as a supply chain consultant," Liu said. 
-Sean Ireland
Press: For all media inquiries see our Media Kit