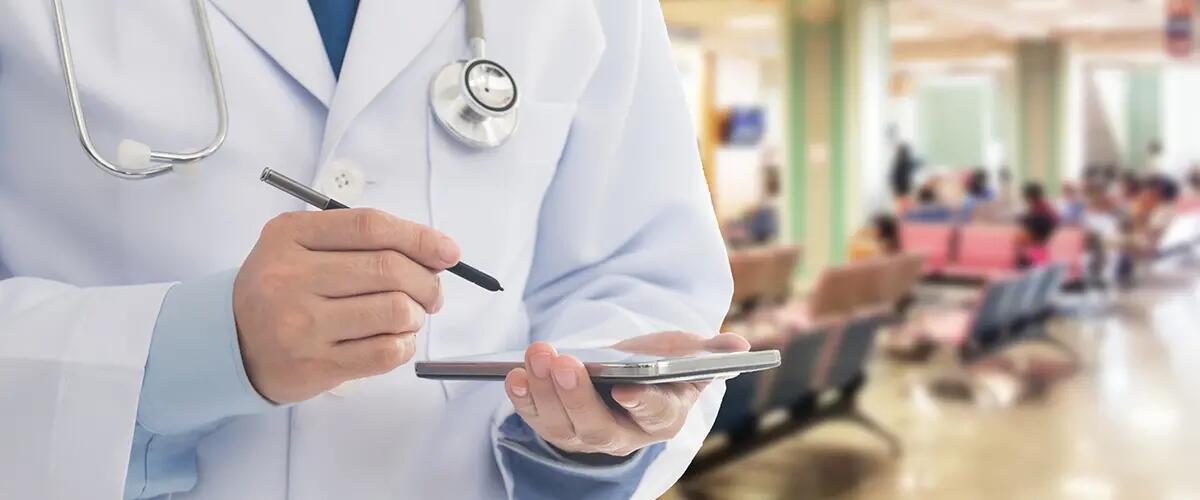 New program offers customized curriculum for healthcare professionals
Rutgers Business School is launching a new specialty masters program designed to provide healthcare leaders with the business knowledge and skills to adapt and manage through the current transformation of healthcare delivery.
The Master of Science in Healthcare Services Management program, which began in fall 2016, was developed with a uniquely customized MBA curriculum for executives, physicians and managers in the healthcare services industry.
David Dobrzykowski, co-director of the new program and a supply chain management professor at Rutgers Business School, said healthcare providers in the U.S., from hospitals and physician offices to long-term care facilities, are seeing reimbursement methodology change from incentivizing volume to incentivizing quality and customer satisfaction – measures that mainstream businesses have long valued and used to guide their business practices.   
"C-level administrators, physicians, physician executives and other clinical leaders are recognizing there's a need to beef up their understanding of business operations in order to successfully lead their organizations through this dramatic period of change," Dobrzykowski said.
The 36-credit program at Rutgers is flexible enough to be completed around demanding schedules and offers studies in such areas as data analysis and decision making, healthcare innovation and technology management, accounting and U.S. healthcare systems and managed markets. Supply Chain Management Professor Yao Zhao is co-directing the program with Dobrzykowski.
Rutgers faculty members teaching the program are both scholars and practitioners with years of experience in the industry, providing students with the advantage of receiving both knowledge and rich insights. Capstone projects will give students a chance to test their new skills.
Dr. Marc Klapholz, chair of the Department of Medicine at Rutgers New Jersey Medical School and chief of service at Medicine University Hospital, said the new program offers a unique opportunity to be at the cutting edge of a changing paradigm in healthcare.
"As health care continues to move away from fee-for-service to pay-for-performance, it is critical for both health care providers and administrators to develop expertise in analytics that identify and track population health outcomes and in the strategic realignment and integration of providers to facilitate the transition to the new model of healthcare delivery," Klapholz said.
Press: For all media inquiries see our Media Kit