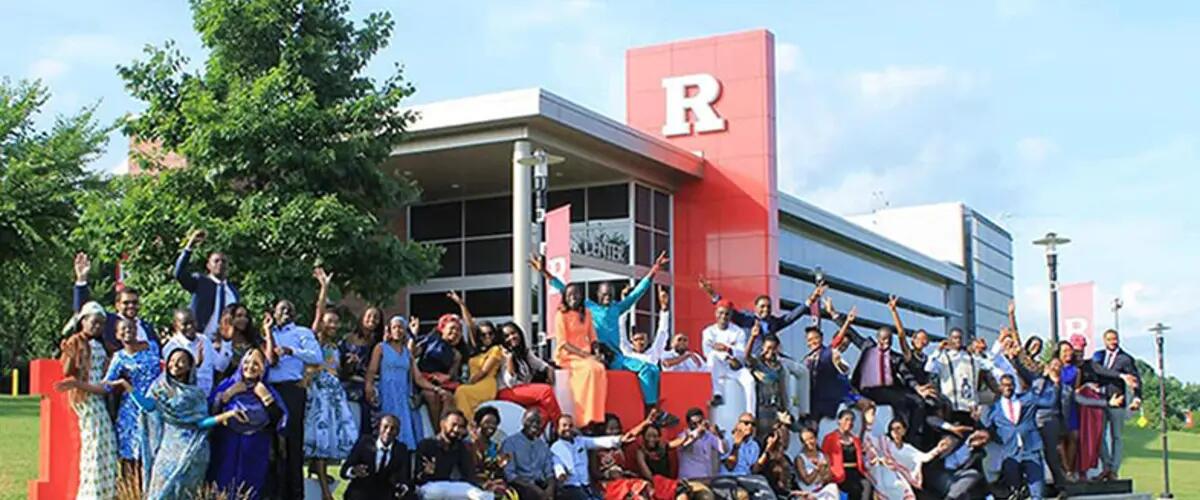 In pandemic pivot, Mandela Fellowship Institutes hold virtual reunion
When the 2020 Mandela Washington Fellowship Institutes were cancelled because of the Covid-19 Outbreak, Rutgers University assembled its first virtual reunion for alumni who have attended the program during past summers. 
Rutgers Business School Professor Kevin Lyons developed and produced two video modules, "Identifying Market Needs and Gaps," which opened Aug. 12, and "Opportunities and Strategies to Promote Partnerships with U.S. Businesses; Prosper Africa," which commenced on Sept. 8. Johanna Berstein, assistant dean for global programs at Rutgers Global, and Rutgers Business School Professor Arturo Osorio Fernandez helped Lyons to design the modules.
Lyons said they replicated the design of the actual fellowship by inviting guests from government, academia and business to speak as part of the programs. The guests included New Jersey Lt. Governor Sheila Oliver and Tibor Peter Nagy Jr., U.S. assistant secretary of state for African affairs, Gillian Sargeant-Allen from Rising Tide Capital and a collection of business owners from the region.
More than 200 of the previous Rutgers Mandela Washington Fellows "attended" the programs.
Read more about how the modules were developed by Professor Kevin Lyons and Johanna Bernstein, assistant dean for global programs at Rutgers Global.
Rutgers University has offered two six-week-long Mandela Washington Fellowship Institutes for the past seven years. The Institute for Leadership in Business is led by Lyons, a professor of professional practice in supply chain at Rutgers Business School and Bernstein.
Rutgers runs the institutes in partnership with the U.S. Department of State's Mandela Washington Fellowship, which has supported nearly 4,400 young leaders from across Sub-Saharan Africa who want to develop their leadership skills and foster connections and collaborations with U.S. professionals since 2014.
Press: For all media inquiries see our Media Kit