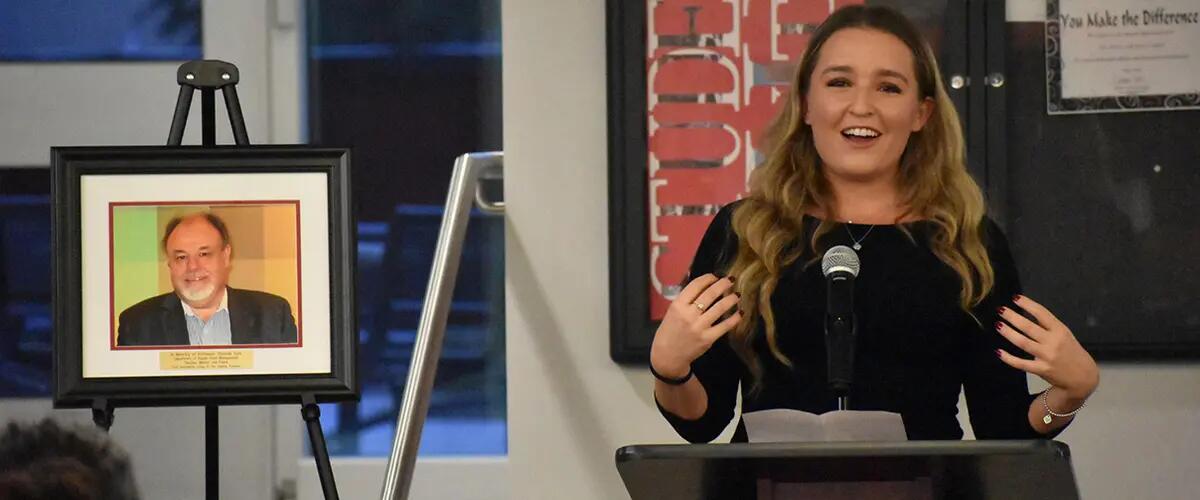 A professor is remembered for instilling more than knowledge
When classes resumed in September after the summer recess, word quickly spread about the passing of Thomas York, a beloved supply chain management instructor.
During his time at Rutgers Business School, York focused on student development, whether it was teaching students, coaching them for case competitions or talking to them about their challenges. He passed away in July while vacationing with his wife in Poland.
York began teaching at Rutgers Business School in 2010 as an assistant professor of professional practice. He brought real world experience and insights after working decades in a variety of industries, including manufacturing, publishing and transportation. He also had a fondness for food, a passion that motivated him to be trained as an executive chef.
But it was his caring support that may have made the biggest mark on people who knew him, especially his students. York's passing leaves a "big hurt in all the lives" that he touched, said Professor Rosa Oppenheim, who worked with York on the supply chain management faculty.
Senior Gabriela Hernandez, who studies supply chain management, proposed the idea of a plaque as a way of honoring York. "When I see it, it feels like he's there with me," Hernandez said. "It's very comforting."
The plaque contains a color photograph of Professor York and the words "Your inspiration lives in our hearts forever." Hanging on a wall in the third-floor undergraduate lounge, it's as if York is there, looking out at the undergraduates who regularly gather in the space to study and socialize.
Marchela Stancheva, a Rutgers Business School alumna, said the lounge was an appropriate spot for the memorial.
"For the four years I studied at Rutgers, there wasn't a day when I wouldn't see Professor York walk through and take a seat at a table full of students on the second- or third-floor lounges," Stancheva said. "His passion for helping students knew no boundaries."
"Having a plaque with Professor York's names installed on the third floor lounge is one of the many ways in which his legacy will live on," she said.
The plaque was presented to Rutgers Business School from York's students and fellow staff members during a memorial service in October. Faculty, students, colleagues and family members remembered York in comments during the service.
Shabnam Baidariwal, a staff member in the Department of Finance and Economics, said York became "like an uncle" to her.
When she began working at Rutgers Business School as a temporary worker in the supply chain management department, Baidariwal said she was given tasks that she wasn't certain she could do. York expressed confidence in her. "I trust you can do it," he would tell her.
He encouraged her and coached her. "It meant a lot to me," she said. "When I heard about his death, it caused me a lot of sadness. I feel like I've lost a family member."
- Susan Todd
Press: For all media inquiries see our Media Kit