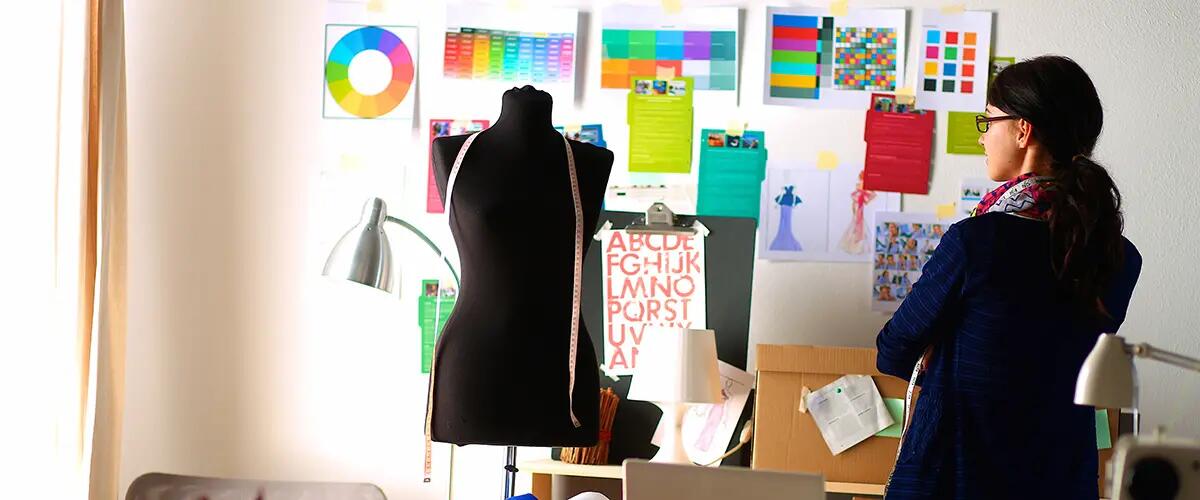 Rutgers Business of Fashion graduate program aims to create a new breed of industry professional
This story was originally published by Rutgers Today. It was written by Dory Devlin.
Creative people drawn to work in the fashion industry don't necessarily have business skills, while business professionals interested in fashion industry jobs often know little about the field's creative side.
The Rutgers Business School-Newark and New Brunswick aims to breach that gap with a new Master of Science in Business of Fashion program to create a new breed of industry professionals, says Tavy Ronen, founding director of the program and an RBS finance professor.
"In the fashion industry, there seems to be a big disconnect between the business sector and the creative field – there's a real chasm between the two," Ronen says. "We decided it would be great to provide a program for creatives who want to learn how to run a business and for business professionals who want to work in the fashion industry."
The 30-credit program, which can be completed in one year as a full-time program or two years part time, launched in the fall with about 30 students in Jersey City, across the Hudson River from the New York City fashion industry.
Unlike other fashion-related business programs that emphasize retail merchandising, the Rutgers program focuses on core business principles, with courses including finance, accounting, supply chain management, marketing and entrepreneurship. "What we've put together covers all interdisciplinary fields," Ronen says.
Interested in learning more about the Business of Fashion program?
Fashion industry executives told a RBS task force, set up in 2012 to explore the need for a master's program, of a demand for graduates who have a better understanding of skills – including retail math, retail production and supply and demand – as they relate to the fashion industry, Ronen says.  Research by RBS reaffirmed that graduates who have an understanding of both the business and creative elements of the industry make for stronger, sought-after job candidates.
The New York fashion industry employs 180,000 people, accounting for 6 percent of the city's workforce and generating $10.9 billion in total wages, according to the New York Economic Development Corporation. The city is home to about 900 fashion companies, 13,800 fashion establishments and more than 75 fashion trade shows a year.
Phyllis Siegel, RBS senior associate dean for graduate programs, says the business school is well-positioned to meet the needs of a growing global $1 trillion industry, regionally and worldwide.
"A number of important factors are aligned to make the timing right for the graduate program: industry growth, market demand, an RBS supply of top talent – program faculty and students – and a university that supports innovation and meeting the needs of our business community," Siegel says.
Last year, RBS introduced an undergraduate Business of Fashion Concentration & Minor. The concentration, three nine-credit courses, is open to business majors, while the minor – 18 credits, nine in basic business skills and nine in specialty courses – is for non-business majors.
Urvi Tiwari, an RBS grad who is working at KPMG in New York, stayed on for an extra semester to take the business of fashion concentration courses because she hopes to one day match her business background to a fashion-related position. She says the master's program is another great opportunity for people like her interested in applying business skills to a career in fashion.
"There's a huge gap in the fashion industry between those who are running businesses and those doing the designing," Tiwari says. "Having more synergy between the two would be amazing."
Press: For all media inquiries see our Media Kit