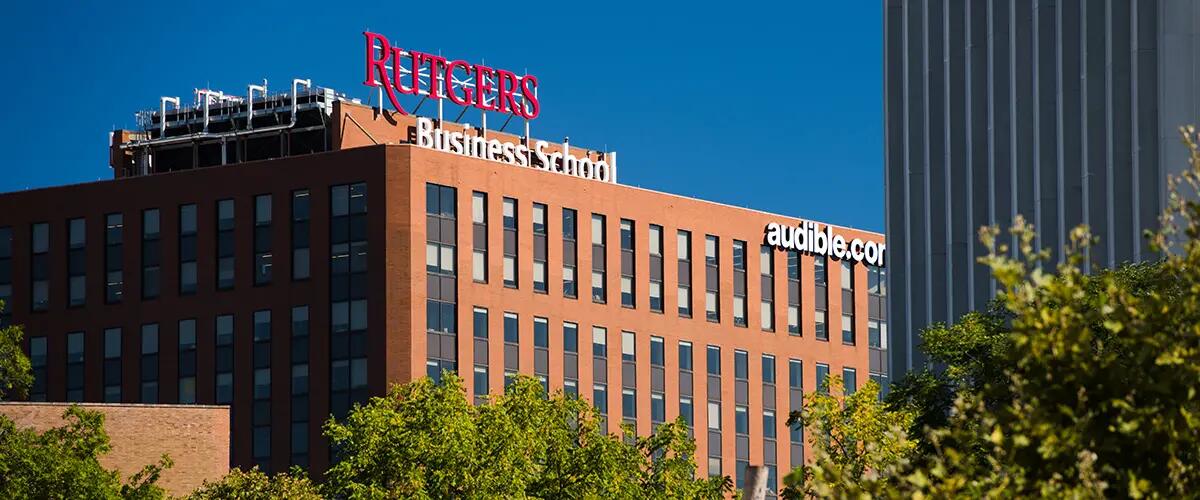 Rutgers Supply Chain Management program highly ranked by industry and business schools
Long before New Jersey Business wrote about "The Hot New M.B.A.: Supply-Chain Management" or Gartner Supply Chain Leaders and U.S. News & World Report began ranking the supply chain MBA concentration, Professor Lei Lei began building the Department of Supply Chain Management and Marketing Sciences at Rutgers Business School.  As supply chains have become longer and more complex in the increasingly globalized business world, supply chain management has become far more critical to business success or failure.  "Supply-chain management has moved from a 'necessary evil' to a 'core competency' at companies across industries," said Rick Blasgen, president and chief executive of the Council of Supply Chain Management Professionals, an industry group.
True to Lei's founding vision, "To become a nationally top-rated multidisciplinary academic department characterized by its excellence and unique strength in world-class research, innovative teaching, and high quality service in supply chain management, marketing science, and their interfaces," in 2011 RBS' Supply Chain undergraduate curriculum was ranked second, and the MBA program third, in the nation by Gartner Supply Chain Leaders.  The latest U.S. News & World Report ranked the supply chain MBA concentration thirteenth in North America, ahead of Columbia University and Harvard University.
Equally important, and very distinct, the Gartner Supply Chain Leaders ranking, and the U.S. News & World Report ranking focus on different assessment areas.  "Gartner Supply Chain Leaders performs a multi-dimensional and detailed review of program curricula including review of every course syllabus," said Wayne Eastman, vice chair and professor, Department of Supply Chain Management and Marketing Sciences.  "US News & World Report surveys all of the deans of the 502 AACSB-accredited business schools nationwide."  The RBS Supply Chain Management program is consistently ranked very highly across a wide range of sources from both industry and business schools.
Professor Lei Lei, who chairs the Department of Supply Chain Management and Marketing Sciences, attributed the MBA program ranking to strong curriculum and enduring collaborations with major companies, which results in faculty research and attracts recruiters to Rutgers students.  Fifty companies have already committed to the annual SCM recruiting job fair taking place in September; 80 – 90 companies will probably participate according to Lei.  "Supply chain management recruiters tell us every year that they come to Rutgers Business School because of the quality of our students' education and training," said Lei.  "The Supply Chain Management MBA Program has maintained 100 percent placement rate for summer internships since 2008, and employment outcomes are over 95%."
According to Eastman, this broad-based recognition of Rutgers' SCM program contributed to Rutgers Business School becoming a contributing member of the Leveraging, Integrating, Networking, Coordinating Supplies (LINCS) in Supply Chain Management (SCM) consortium of eleven colleges that was selected as a grant awardee for the Department of Labor's Trade Adjustment Assistance Community College and Career Training (TAACCCT) grant program.  The Department of Labor awarded Rutgers' SCM Department a $300 thousand grant to help develop SCM curriculum at Essex County College, and Union County College that will prepare students for entry and middle-level employment in the supply chain industry, and can also lead to advanced degrees.
"Developing programs at the community college level can provide students access to jobs in the supply chain industry, and possibly inspire students to pursue higher education in an area about which they may have been previously unaware," said Eastman.
Press: For all media inquiries see our Media Kit