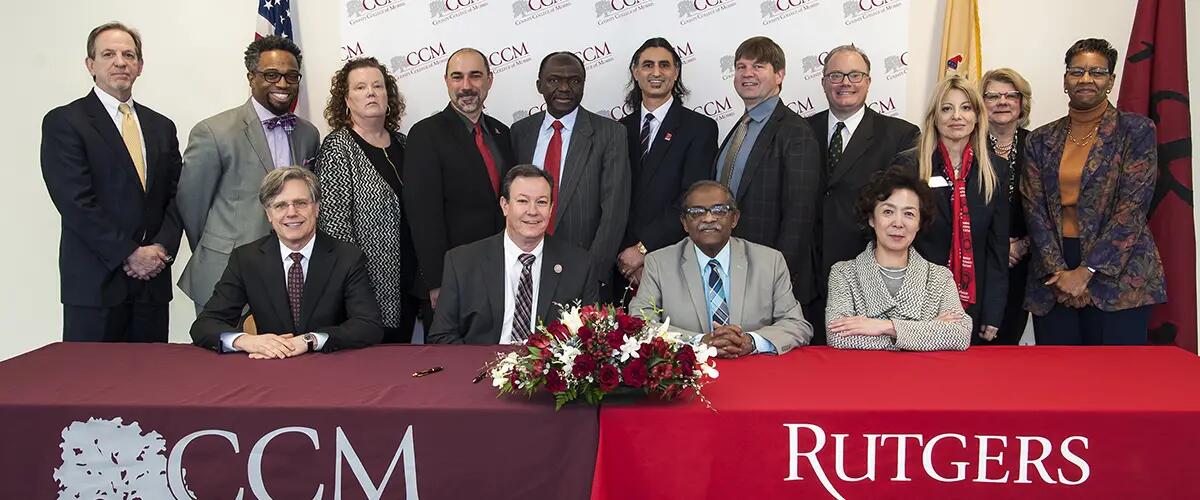 Rutgers University - Newark and County College of Morris expand partnership to offer business majors
Rutgers Business School to offer marketing and management classes at the County College of Morris
The partnership between County College of Morris (CCM) and Rutgers University continues to grow after a signing ceremony expanded the opportunity for CCM students to earn a bachelor's degree from Rutgers on the CCM Randolph Campus.
The agreement, effective September 2018, allows students who obtain an A.A. in Business Administration at CCM to remain on the Randolph campus and complete a B.S. in Marketing or a B.S. in Leadership and Management from Rutgers, or they may take courses at other Rutgers University locations. On-site academic advising at CCM is offered by Rutgers' staff. 
Attending the signing ceremony held on the CCM campus Monday, January 22, were CCM President  Anthony J. Iacono; Dwight Smith, vice president of academic affairs, CCM; Jerome Williams, executive vice chancellor and provost, Rutgers University-Newark; and Lei Lei, dean, Rutgers Business School. Other school officials from both campuses were also in attendance.
"We are proud of our ongoing relationship with Rutgers University," remarked Iacono. "It is gratifying to know that our mutual commitment to higher learning provides our diverse student population an opportunity to expand on their educational goals and dreams right here on CCM's campus."
In 2014, the institutional partnership between CCM and Rutgers began with an agreement that allowed students to complete bachelor's degrees through Rutgers, while making CCM a more comprehensive destination for lifelong learning and professional development. The other programs include Criminal Justice and Psychology.
"We are delighted to provide students at CCM a top-ranked Rutgers Business School education to help them launch their careers," said Lei. Rutgers Business School is highly ranked by U.S. News & World Report, Poets & Quants and the Princeton Review.
"A focus of ours is to get college institutions student ready," said Williams. "The advantage of programs like this is to help students, who face many challenges going to college, make the transition to a four-year school. This partnership with CCM facilitates that."
There are over 1,000 declared business students at CCM with 234 graduating with an associates degree in business in May 2017.
Robert Kurland, Associate Dean of Undergraduate Programs at Rutgers Business School – Newark, said that if more CCM students were interested, Rutgers would be able to offer even more business courses and degree programs in Morris county. "We are happy to work together with CCM to make earning an Rutgers Business School degree more convenient for students from northwest New Jersey."
Rutgers Business School's undergraduate program in Newark has over 2,700 students and was recently ranked No. 2 for diversity and No. 15 for return on investment among U.S. business schools in the 2017 Poets & Quants ranking of U.S. undergraduate programs.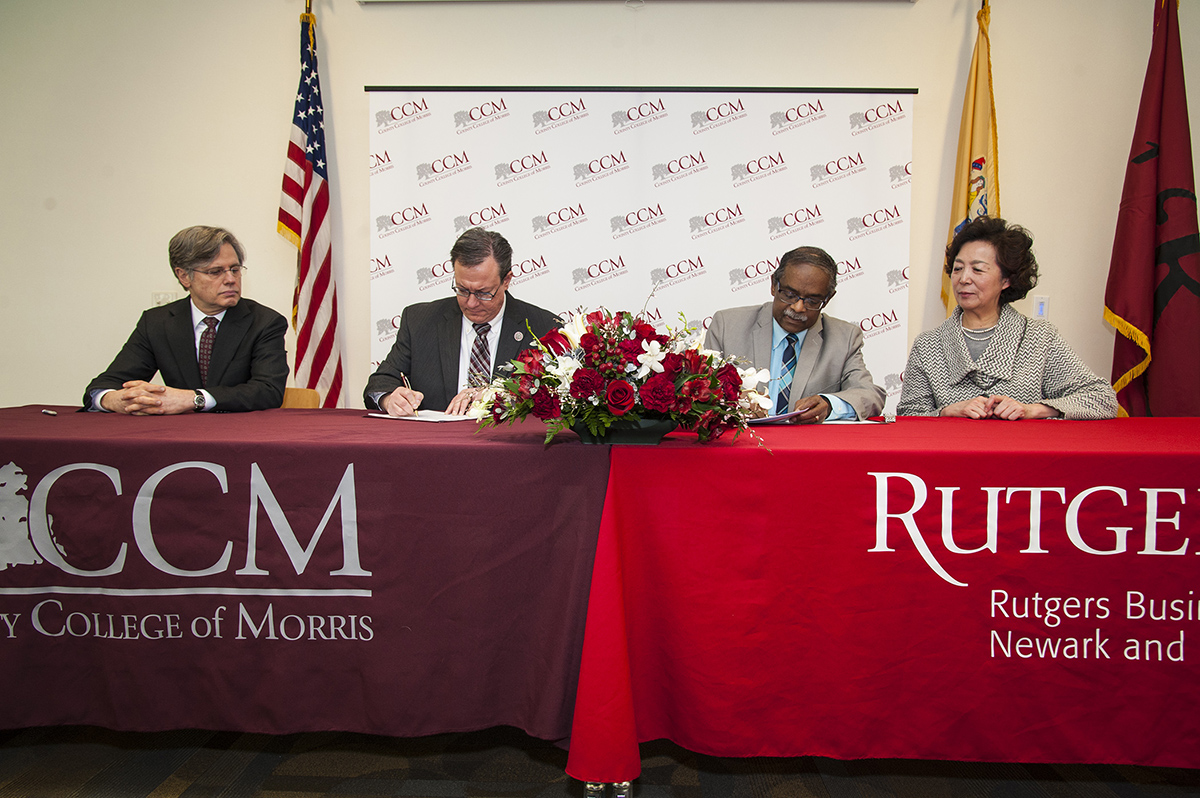 Press: For all media inquiries see our Media Kit