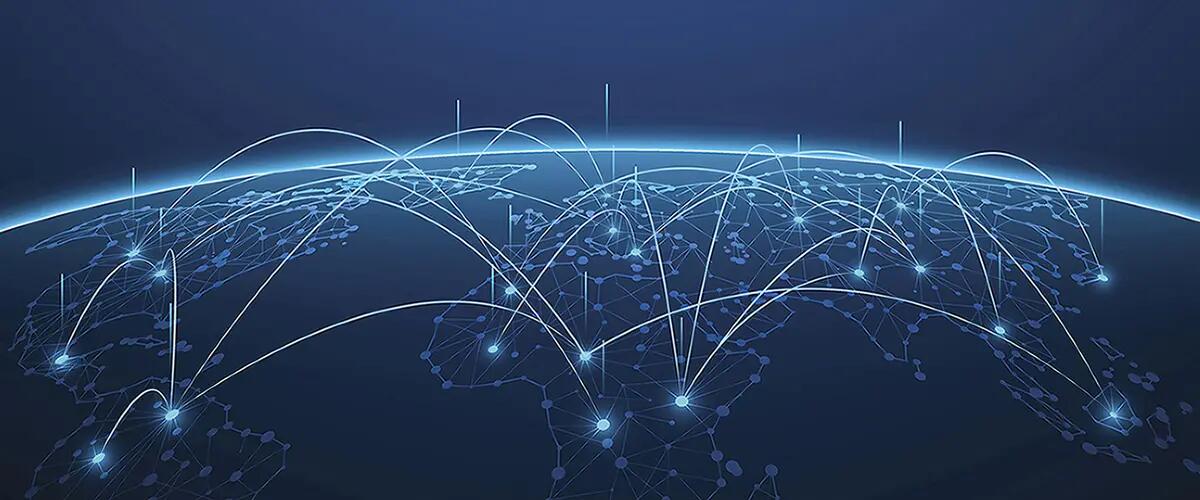 Taking supply chain knowledge to the next level with analytics
New master's program emphasizes the skills supply chain professionals require to uncover and use data to help their senior executives make better business decisions.
Rutgers Business School is offering a new graduate program in supply chain analytics in response to industry demand for professionals with the analytical skills to help drive business decisions.
The Master of Supply Chain Analytics program goes beyond the strategy taught in current graduate and undergraduate programs and emphasizes the analytical skills necessary to mine and apply data to effectively solve problems and create more efficient supply chains.
"In today's uncertain, intertwined, complex global environment, businesses are desperately seeking ways to increase velocity, reliability, resilience and efficiency of their supply chains," said Professor Alok Baveja who is chair of the Rutgers Supply Chain Management Department. "In this context, businesses are realizing the critical significance of supply chain analytics as a robust pathway to excellence whereby operational efficiency and customer responsiveness can simultaneously be improved."
Students in the Master of Supply Chain Analytics program will experientially learn how to derive actionable insights through the power of analytics, Baveja said.
The curriculum, which consists of 36-credits, reflects a combination of supply chain and data analytics knowledge, with such courses as operations analysis, supply chain analytics and analytics for business intelligence. Students can choose from more than 20 electives.
Students will have an opportunity to apply their new knowledge and skills through hands-on experience working on projects with companies that partner with Rutgers. In addition, the curriculum includes a courses specifically designed to make students stronger communicators so they have skills to effectively explain the insights they are uncovering to their senior leadership teams.
"Businesses are realizing the critical significance of supply chain analytics as a robust pathway to excellence..." Professor Alok Baveja.
Professor Weiwei Chen, a program co-director, said many of the largest companies in the world now want job candidates to be able to demonstrate that they know what data to look at and how to apply it.
Traditionally, when problems arose in the business world, companies tended to rely on the experience of senior personnel, Chen said. "Now, more and more companies are relying on data and analytic tools to make informed decisions," he said.
Rutgers Business School, which offers one of the nation's top-ranked supply chain programs at both the undergraduate and graduate level, works closely with professionals in the field to develop curriculum that reflects current trends and responds to industry needs. The influence of industry leaders enables Rutgers to provide students with the most relevant knowledge and skills, making them among the strongest job candidates going into the marketplace.
Professor Benjamin Melamed, who is a co-director of the program, said supply chain professionals who want to advance in their careers and individuals who have recently completed undergraduate programs in computer science, math, supply chain or related business majors, such as economics, are ideal candidates for the program.
Supply Chain Management professor Yao Zhao initiated the new program that co-directors Chen and Melamud are now leading.
-Susan Todd
Press: For all media inquiries see our Media Kit