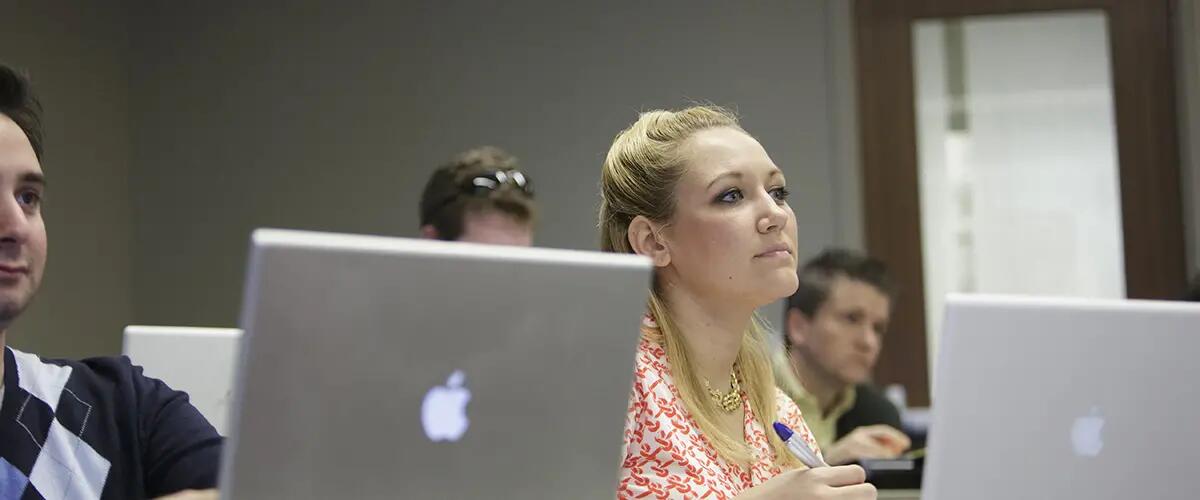 U.S. News & World Report ranks Rutgers No. 1 Public MBA in New York Tri-State
Rutgers Full-Time MBA jumps up six places in U.S. News ranking to No. 44, solidifies position as No. 1 public business school in New York Tri-State area (NY/NJ/CT)
U.S. News & World Report ranked Rutgers MBA program No. 44 in the nation, the highest ranking the program has ever achieved.
"We are committed to making Rutgers Business School one of the preeminent public business schools on the East Coast of the United States," said Dean Lei Lei.
In the New York tri-state area, Rutgers MBA program is the No. 1 public business school ahead of Baruch (No. 55) and U. Connecticut (No. 85); and overall No. 3 behind Columbia (No. 9) and NYU Stern (No. 13) but ahead of Fordham (No. 63) [see full list].
The Full-Time MBA program has made progress since joining the Big Ten in 2014, when it was ranked behind the conference's other business schools, to today, where it is ranked No. 9 ahead of Illinois Urbana-Champaign (No. 48), Maryland (No. 48), and Purdue (No. 53).
One of the reasons for the recent success has been the intense focus on innovation. "We are always innovating to improve the services and education we provide our students," said Lei. Rutgers Business School has been a leader in addressing trends in business education by hosting an annual conference on Innovations in Business Education since 2015 [see key takeaways].
This has helped Rutgers Business School stay in step with the rapid pace of change in business today. "Our faculty continue to conduct cutting-edge research, update their syllabi and utilize the case study method to challenge the mental muscles and critical thinking skills of our MBA students," said Sharon Lydon, Associate Dean/Executive Director of MBA Programs.
A unique offering of MBA concentrations helps students gain the knowledge and skills to be highly sought after by recruiters. Students are encouraged to match two concentrations to lead them to strong career opportunities. 
Working with the office of career management, Rutgers MBA graduates averaged $108,939 starting salary & bonus in 2017 with 88.7 percent of students were employed three-months after graduation according to U.S. News & World Report. [Read story "What's involved in making sure Rutgers students are the best MBA job candidates?"]
To help the students navigate the program, MBA student services provide constant support. "Rutgers MBA student services and the office of career management connect with students, both domestic and international, on a daily basis and deal with issues that faculty members don't even get to see. They act like friends and family," said Gupreet Singh, a Rutgers MBA alum.
Press: For all media inquiries see our Media Kit