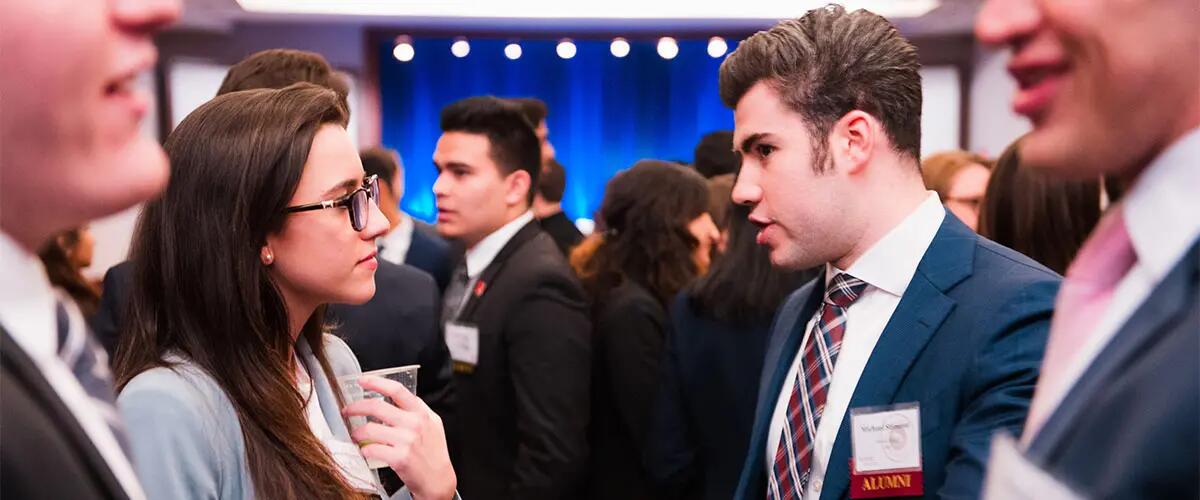 The Wall Street Journal ranks Rutgers Business School among Top Colleges for High-Paying Careers
The Wall Street Journal recently published the "Top Colleges for High-Paying Careers," which ranked colleges by the highest income earned in nine professions.
The ranking was compiled by the Burning Glass Institute, which calculated an annual salary premium for each college using the difference between the earnings of the school's graduates in their first 10 years after graduation vs. the median graduate in the field.
Rutgers was ranked the No. 7 public college for finance salaries and the No. 13 public college for accounting salaries in the U.S.
In "Top Colleges for High-Paying Jobs in Finance," Kailyn Rhone wrote, "Colleges in and around New York City tend to function as channels for students to take internships and then full-time jobs at banks, private-equity shops, hedge funds or other financial firms, says Matt Sigelman, president of Burning Glass. 'There are real benefits to being around the epicenter of that sector,' he says."
RBS undergraduates benefit enormously from the school's proximity and ties to Wall Street via internships, networking opportunities, or frequent on-campus alumni presentations. 
The Rutgers Business School Road to Wall Street Program is designed to boost the industry knowledge and interview skills of a select group of approximately 55 sophomores who demonstrate a strong interest in and understanding of the financial markets. Following the program's establishment nine years ago, there has been substantial growth in the number of junior internship placements for Rutgers undergraduates.
In "Top Colleges for High-Paying Jobs in Accounting," Demetria Gallegos wrote, "While Harvard students earn the highest salary premium, the share of Harvard graduates who go into the field is extremely small, just 0.7%. Unlike other professions studied in the rankings, a school's 'star power won't necessarily get you a great score on the CPA exam. That means there's a broader array of schools from which you can launch and do really well,' says Matt Sigelman, president of Burning Glass."
The Rutgers University Office of Career Exploration & Success reported for the class of 2021 – the latest data – approximately 95% of RBS graduates majoring in accounting go on to work in the field.
The Newark and New Brunswick Road to CPA programs create a pathway for Rutgers Business School accounting students to better prepare to pass the CPA exam. With career assistance, CPA prep, seminars, and mentoring, this program is designed to guide and support students on their path to CPA licensure and a meaningful accounting career.
Rutgers Business School educates students for an ever-changing global economy. RBS leadership in New Jersey and strong corporate reputation help our industry-connected professors and dedicated career management team prepare business school students to work at world-class companies.
Press: For all media inquiries see our Media Kit