Peer Mentor
Master of Supply Chain Analytics
2021 Spring
Kevin Malar
Kevin Malar – Class of 2021
Supply Chain Analyst - Intel Corporation
Academic Background: B.S in Supply Chain Management, M.S in Supply Chain Analytics
Years of Working Experience: 2 years
Industry: Semiconductors
Hometown: Clark, New Jersey
Personal Interest: Guitar and Bass Guitar, Cooking, Wine, Vinyl, and Reading
Contact:http://www.linkedin.com/in/kevin-malar/
Email: ktm96@rutgers.edu
---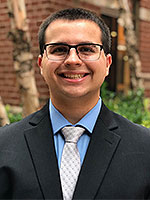 As a Peer Mentor, I hope to help my fellow students achieve the same success that I've found as a student at Rutgers Business School. RBS and the SCM department have given me many opportunities to build and cultivate my brand and develop skills relevant to my ideal career field. Working as a Peer Mentor, I want to be there for those who need help navigating the complicated and often frustrating job-hunting process. I have participated in countless career fairs, job interviews and submitted hundreds of applications, and I know what it takes to make it out of the process with an offer letter. I hope to help my fellow students through this process, providing advice on the job search, interviews, and finding the right career. I look forward to working with everyone.
Jingying (Una) Du
Jingying (Una) Du – Class of 2022
Intern, Supply Chain Excellence - Catalent
Academic Background: B.S in Economics, B.S in Statistics, M.S in Supply Chain Analytics
Industry: Pharmaceutical
Hometown: Shenzhen, China
Personal Interest: Travel, Kayaking, Hiking, Reading on the beach
Contact:http://www.linkedin.com/in/jingying-du/
Email: jd1042@scarletmail.rutgers.edu
---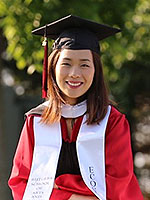 I joined the program in 2020, one of the most unprecedented, uncertain, and challenging years. But this was the year when I finally discovered my career interests and goals. It was also the year when I pushed myself the most to pursue what I wanted. Surprisingly, as someone with Economics and Statistics background, I started my first job in the supply chain sector. The Master of Supply Chain Analytics program is diverse enough to encourage students with different backgrounds to explore the supply chain. As a Peer Mentor, I want to be able to share my personal experience of goal setting and career development with my fellow students and encourage others to pursue their goals and believe in themselves. I was lucky enough to have so much help and support when I was unsure. It is my pleasure, working as a Peer Mentor, to help my fellow students when they need the support. Feel free to connect with me on LinkedIn.