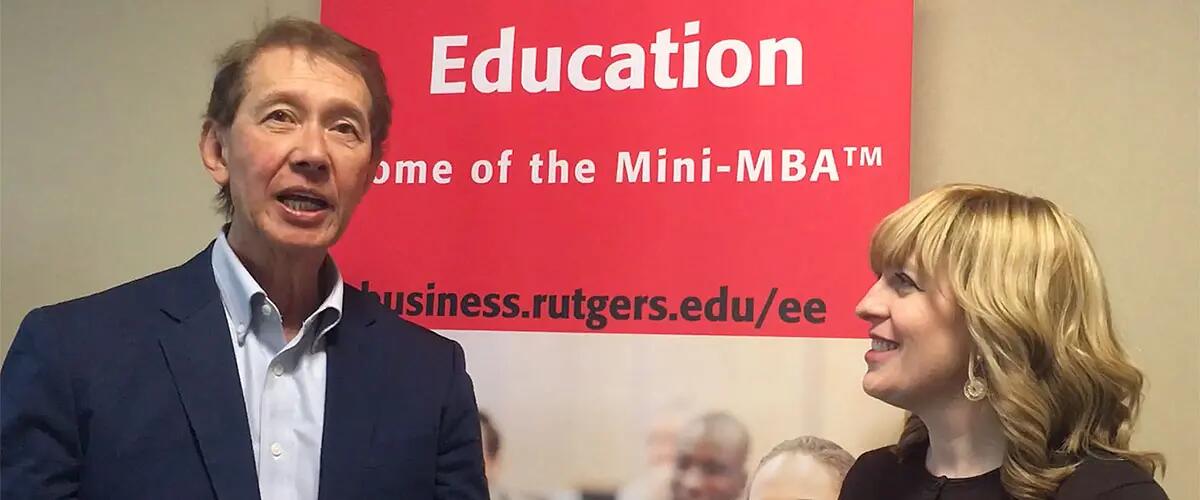 Breakthrough Business Thinking: How can a "bad boss" be managed?
Perhaps you've heard the phrase, "People don't quit their jobs. They quit their boss," or maybe you've experienced reporting to a "bad boss" firsthand. In this video, Dr. Ramon Henson shares some effective strategies for managing the challenging situation with grace and professionalism. Henson is a member of the Rutgers Business School faculty and leads dynamic sessions in our Mini-MBATM: Business Essentials program. He is also the faculty lead for our exciting new Mini-MBATM: Intergenerational Leadership program. He currently heads Henson Consulting International, a practice that focuses on helping clients identify and develop leaders, engage and retain employees, and improve performance management.
Did you know? - Rutgers Business School Executive Education works directly with corporate clients to identify and prioritize strategic opportunities that may include management development training sessions and/or workshops with senior leaders. We bring deep industry research and emerging best practices to the table, while tapping extraordinary talent and consulting expertise to provide scale, execution capability and global coverage. Contact us today to learn how we can help you leverage "Breakthrough Business Thinking" at your company.
Press: For all media inquiries see our Media Kit