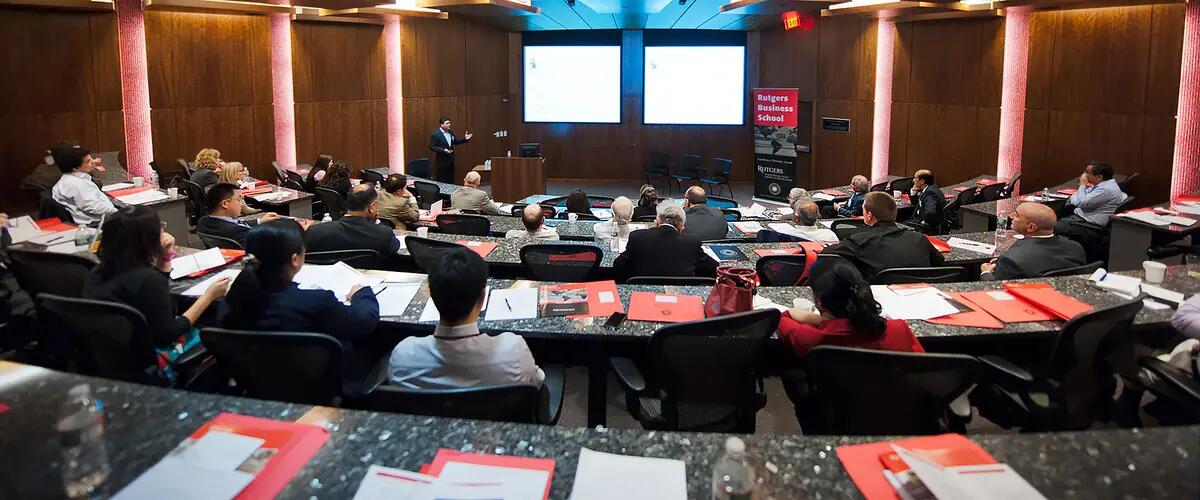 Courses
The Collaborative for Technology Entrepreneurship and Commercialization
The CTEC Experience
The Collaboration for Technology Entrepreneurship and Commercialization (CTEC) offers a two-course sequence where Rutgers MBA and graduate students in STEM disciplines come together to develop the knowledge and master the skills necessary for entrepreneurship and technology commercialization while building a new venture.
Completion of the CTEC two-course experience offers you, the student, a chance to be part of a real startup. We expect the course sequence to lead to the launch of three to five innovative ventures each year.
CTEC Course 1 - Discovery to Business Model

This course focuses on helping students identify opportunity by matching technological capabilities to unmet market needs. Starting with a portfolio of novel technologies, students systematically evaluate their commercial potential and develop product ideas. Then, students begin formulating a strategy for bringing their creations to market.
Syllabus
CTEC Course 2 - Business Model to Venture
This course continues the commercialization process by redefining product ideas, deeply testing both technological and market assumptions and building an investment-grade business proposal in preparation for launch of a new venture, either within or independent from an existing business.
Syllabus
The CTEC Algorithm
This course adapts a teaching method called "The CTEC Algorithm," which was initially developed using a large grant from the National Science Foundation targeted at developing methods to cross the so-called "Valley of Death" separating scientific discovery from commercial value creation. The algorithm was originally designed to move technologies from the laboratory to the marketplace, but it increasingly demonstrates broader usefulness in the discovery and exploitation of entrepreneurial opportunities.