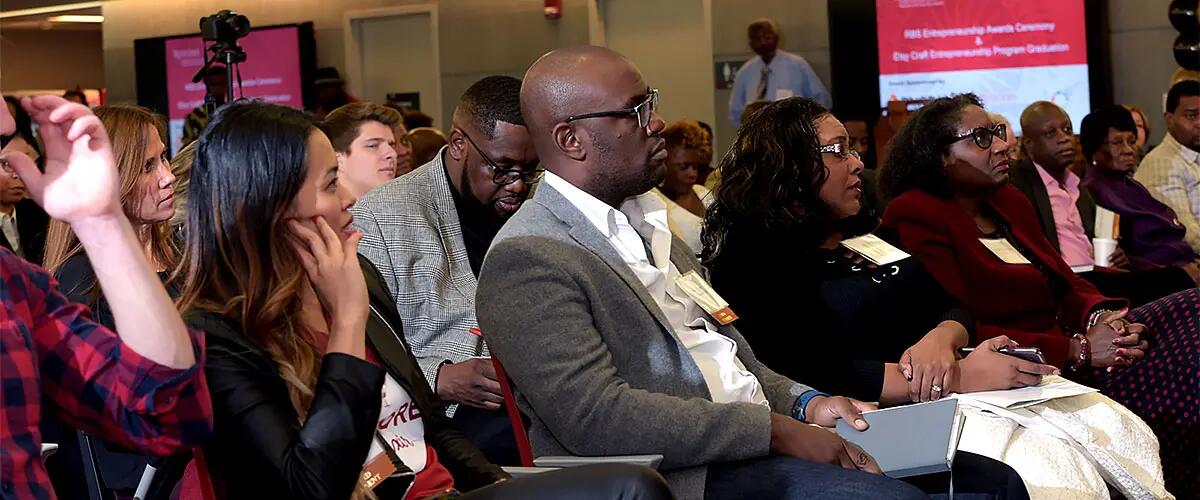 About CUEED
Center for Urban Entrepreneurship & Economic Development
The Center for Urban Entrepreneurship & Economic Development (CUEED) is the first center of its kind in the nation to integrate scholarly works with private capital, government, and non-profit sectors to develop citywide resources and bring renewed economic growth and vitality through urban entrepreneurship. We promote and foster a new generation of urban entrepreneurs who actively seek socially conscious urban renaissance.
As part of our work, we bring together real life issues and innovative solutions born from our ongoing research on socioeconomic development and entrepreneurship. In CUEED, we seek to build strong community and corporate partnerships that support the revitalization of Newark and other urban areas in New Jersey. We concentrate on educating students by providing real world experience in urban entrepreneurship and socioeconomic development and by taking a multidisciplinary approach to research that aids economic policy.
We are based at Rutgers University, The State University of New Jersey. We share our university's public mission and values; in particular, consonant with its vision of "Jersey Roots, Global Reach," we seek to impact locally on a worldwide basis. We fulfill our mission through our engagement in three areas: research, education, and economic development.

Who We Are
Administration
Jasmine Cordero, M.H.R.M.
Associate Director
Alfred Blake
Assistant Director of Undergraduate Entrepreneurship Programs