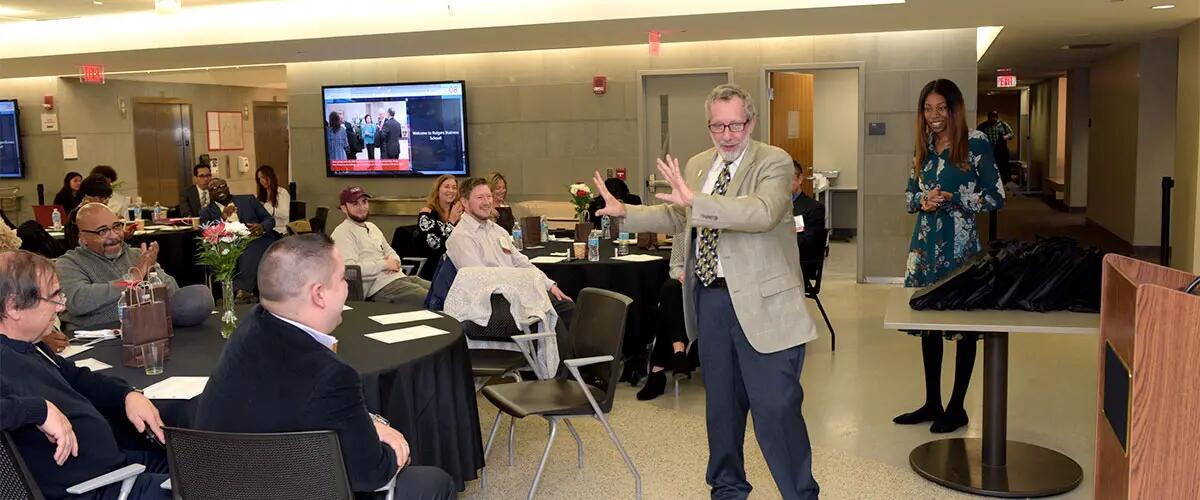 EPI Program Overview
The Center for Urban Entrepreneurship & Economic Development
EPI delivers a powerful blend of intensive training, counseling, financial guidance, peer coaching and networking — all focused on helping you develop a detailed strategic growth plan and the technical, operational and management skills you need to succeed.
Training
Each month, you'll meet bi-weekly for instruction and interaction. Experienced instructors — all experts in their fields — will share hands-on strategies you can begin applying immediately to your business:
Customer management
Branding and marketing strategies
Finance and accounting
Strategic management
Business valuation
Sales Strategy, and more
Individual Business Development and Financial Counseling
Each participant will work one-on-one with an experienced counselor to identify challenges and develop a plan to overcome them and grow your business. You'll also work with a financial counselor who'll help you understand the financial health of your business. They'll also work with you to spot and correct potential problems and prepare you to be "loan ready," whether you're pursuing financing now or in the future.
Peer Empowerment Group
Learn and grow from the advice and experience of your fellow business owners. Participants will be divided into small peer groups that provide support throughout the program and enhance your professional network.
Business Growth Plan
At the completion of the EPI program, you'll have a plan of action to grow your business that you can immediately implement. Program participants will have the opportunity to present their growth plans to a panel of local business experts, corporate partners, micro-lenders and venture capitalists and receive valuable, actionable feedback. The training and counseling sessions will guide you in creating a powerful growth plan.
Cash Prizes
Participants will have the opportunity to compete for cash prizes. 
Other Opportunities/Benefits
EPI participants join the CUEED Alumni Association, receive access to invitation-only events from our program partners, and gain the opportunity to put Rutgers students to work on special projects for your business.
To gain the full benefit of the EPI program, all participants must commit to:
Half a day training sessions biweekly (most sessions are virtual with 2-3 in-person at Rutgers Business School Newark Campus and Fiserv Berkley Heights location)
Additional hours (approximately 6-10) over the nine-month program for business development and financial counseling
Developing and presenting a customized growth plan for your business
Location & Schedule
The Entrepreneurship Pioneers Initiative runs from April – December. Most sessions are virtual, with a few in-person (2-3).
I gained thousands and thousands of dollars in knowledge. EPI is the best thing you could do for your business — it gives you focus and ensures you're on the right track.
— -Julia Muller, Muller Mechanical