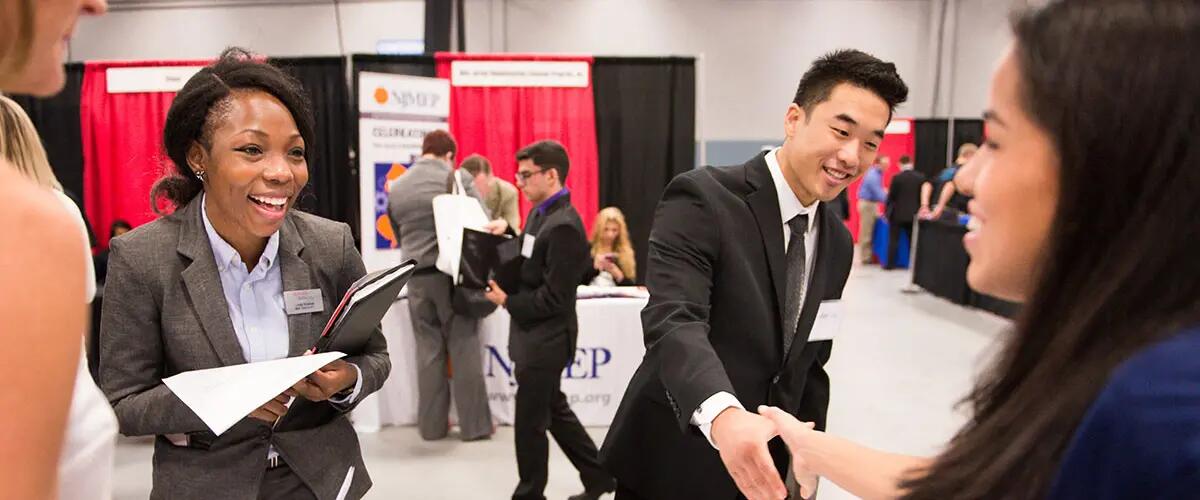 MBA Program
Employers & Recruiters
Post Your Opportunity
Posting an internship or full-time opportunity at Rutgers Business School is free and easy.
Rutgers STEM MBA
Rutgers Business School enhanced its MBA programs with an optional STEM (Science, Technology, Engineering, and Math) designation that helps our students to focus on the technology and analytical skills demanded by business leaders who need data insights to drive decision-making. More than 50 percent of our existing MBA courses require advanced mathematics or involve the management of technology, including Operations Analysis, Data Mining, Business Forecasting, and Quality Management.
In addition, Rutgers Business School has other master's programs that provide the STEM designation for our graduates:  Master of Quantitative Finance, Master of Financial Analysis, Master of Science in Supply Chain Analytics, Master of Information Technology & Analytics, and Master of Science in Healthcare Analytics & Intelligence.
International students from STEM programs can work up to three (3) years without requiring sponsorship from an employer.
MBA On-Campus Recruiting
Come to campus to engage with our MBAs. To reserve dates for Corporate Presentations, Meet & Greets, and On-Campus Interviews, you can sign up on our career platform, CareerKnight. Dates will be available soon.
* A Meet & Greet may be scheduled immediately after a Corporate Presentation or on another date.
Build Relationships with Our Students
To complement your recruitment process, we encourage you to develop relationships with our students through:
Day-in-the-Life Event
Manager/executive conducts lunch-and-learn event hosted by a student club to describe his/her job duties and challenges.
Guest Lecturers
RBS professors invite industry professionals as guest lecturers; M&T Bank, Johnson & Johnson, Mars, Pfizer, and Dell are recent participants.
Case Study
Present a real business case for our students to study, and you can identify creativity, teamwork, and leadership skills among our MBAs.
MBA Team Consulting Project
Submit a business issue/problem for students to address; RBS can make the student evaluations available to employers.
Meet with Specialization Core Faculty
Building relationships with core faculty can lead to student referrals for employers.
Panelist for Annual Pharmaceutical Management Case Competition
Corporate representative serves as a judge and can identify talented students.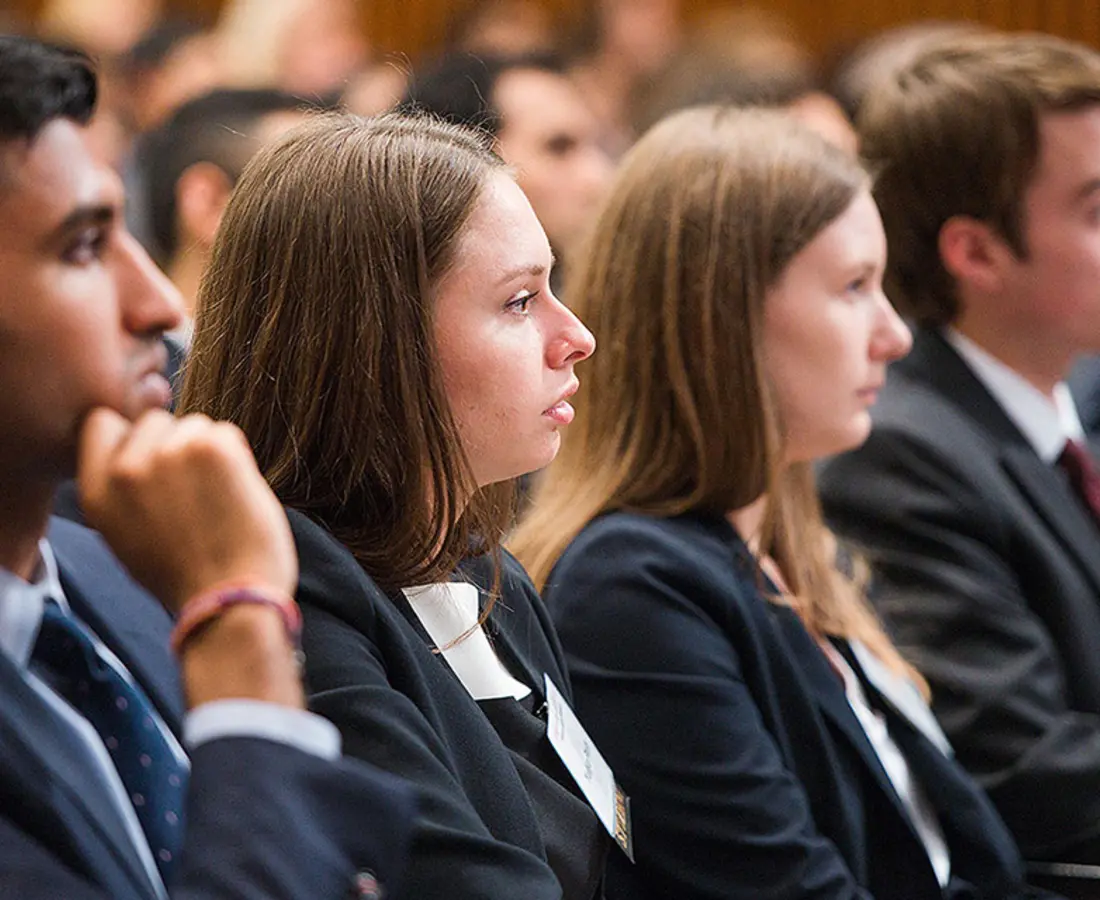 MBA Student Profile
Our highly-ranked MBA program produces bright, hardworking, collaborative leaders.