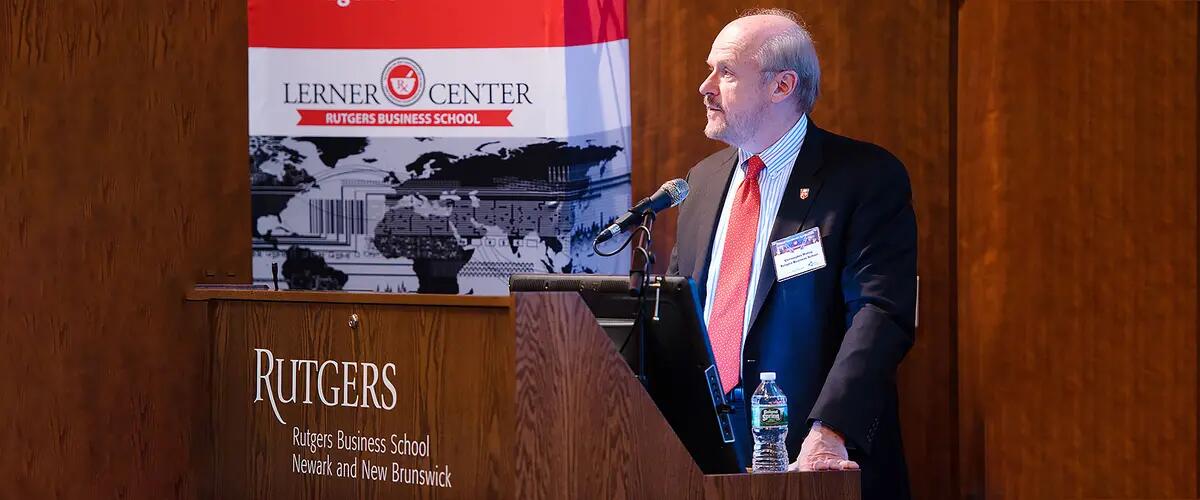 Board of Advisors
Blanche and Irwin Lerner Center for the Study of Pharmaceutical Management Issues
Honorable Richard Bagger
Celgene Corporation
(2012- 2019)
Mr. Kenneth Berkowitz, Esq.
Healthcare Consultant
The PharMed Group
Mr. Michael Crocker
Director, Integrated Hospital Systems, Managed Markets
Bayer Healthcare Pharmaceuticals, Inc.
Mr. David E. De Lorenzi, Esq.
Chairman, Intellectual Property Department
Gibbons P.C.
Mr. Richard Evans
Co-Founder And Managing Director
Sector & Sovereign, LLC
Mr. Luis Gutierrez
Executive Vice President & Chief Commercial Officer
Aptiv Solutions, Inc.
Ms. Debbie Hart
President
BioNJ
Mr. Christopher Kinum
Executive Director, Technology Enterprise Group
Cushman & Wakefield of NJ, Inc.
Mr. Michael J. Lerner
Chairman of the Board, Lerner Center
Attorney & Chair of Life Sciences Group
Lowenstein Sandler LLP
Dr. Christopher J. Molloy
Chancellor, New Brunswick
Rutgers University
Mr. Joseph Pieroni
Former CEO and President
Daiichi Sankyo, Inc.
Mr. Alan L. Rubino
President and CEO
RenovaCare Inc
Mr. Cole Werble
Senior Editor, Co-Founder
The RPM Report; Prevision Policy LLC
Dr. Gail Wilensky
Senior Fellow
Project HOPE
Dr. Lei Lei
Dean
Rutgers Business School
Dr. Mahmud Hassan
Professor & Director, Lerner Center
Rutgers Business School