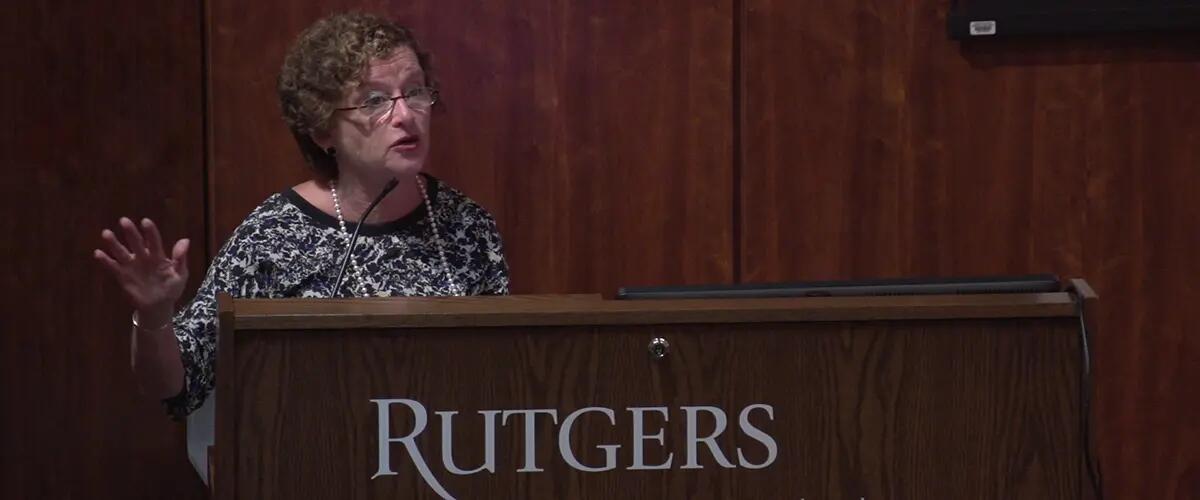 Business community symposium showcases Newark's expanding economic potential
Through programs such as Rutgers Entrepreneurship Pioneers Initiative (EPI) – which has helped small businesses create 181 new jobs since 2010; and Rutgers Pre-College Enrichment Program (PREP) – which assisted 18 under-represented high school students from Newark to get accepted into 4-year colleges in 2016, Rutgers Business School is committed to building a stronger Newark community.
To build on this momentum, Rutgers Business School convened a "Business Community Engagement Symposium" in Newark in early June to address how corporations, entrepreneurs, higher education, and local government officials could collaborate to drive new initiatives that make a positive social impact on the greater Newark area.
Themes at the symposium ranged from enhancing urban manufacturing productivity and urban entrepreneurship initiatives to cross campus and community colloborations, and facilitating minority access to higher education.
Newark Mayor Ras J. Baraka addressed the symposium attendees during lunch: "Newark has everything for business to be successful," he said. "Transportation infrastructure is here; technology infrustructure is here; and 50,000 college students to provide talent is here."
Bartlett Dairy awarded five entrepreneurial Rutgers Business School students a $5,000 scholarship each. The winners were Addae Williams, Jovan Qeleshi, and Justis Pitt Goodson, Rahul Anand, and Marwan Ismail.
Press: For all media inquiries see our Media Kit