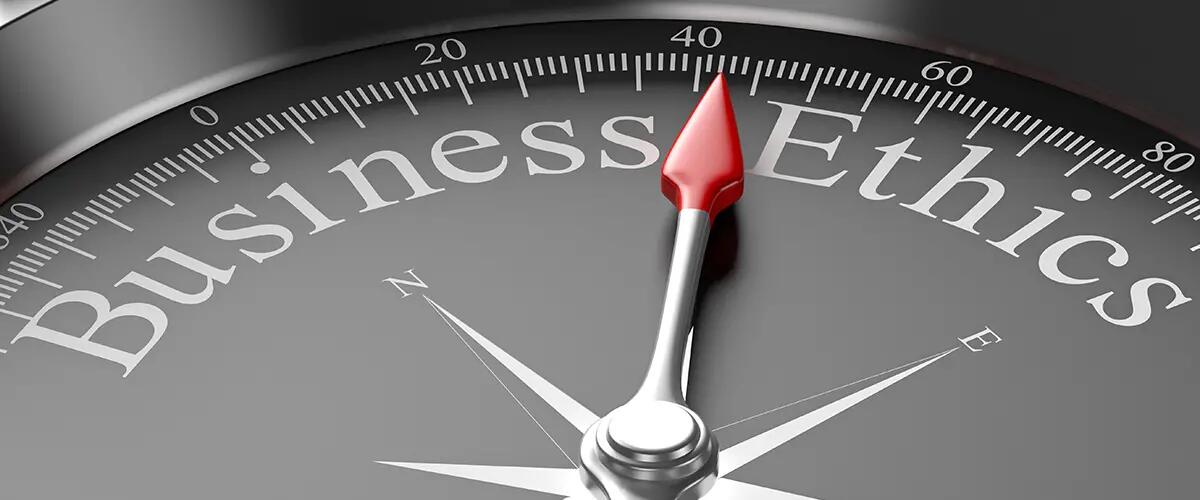 Gift from alumnus will support research, studies in business ethics
A gift from Rutgers University alumnus Mark Carawan and his wife Rosemary will establish a new doctoral fellowship program in business ethics at Rutgers Business School.
The Mark and Rosemary Carawan Doctoral Fellowship Program in Business Ethics will support doctoral students from historically underrepresented groups who are pursuing research in business and leadership ethics.
The gift reflects Rutgers Business School's strength in teaching business ethics and advancing the field through research that is concentrated within the Institute for Ethical Leadership. Rutgers has one of the largest full-time business ethics faculty in the country.
"If you want to make business more ethical, you have to have people who are skilled at teaching the subject, and you have to have people who are going into business with a strong understanding of the dynamics of business ethics," said Professor Joanne Ciulla, director of the Institute of Ethical Leadership.
Mark Carawan studied classics as a Rutgers University undergraduate. He graduated from Rutgers College (now the School of Arts and Sciences) with a Bachelor of Arts degree in 1975. He later received a Ph.D. in classics from St. Andrews University in the United Kingdom, where he met his wife, Rosemary.
A chartered accountant and a chartered internal auditor, he is a senior fellow at the New York University School of Law Program for Corporate Compliance and Enforcement (PCCE) and serves as the audit committee chair for the board of The Bank of London and as chair of the Greater New York Councils of the Boy Scouts of America.
During his professional career, he was Citigroup's chief compliance officer and a member of the company's executive committee. Carawan was previously Citigroup's chief internal auditor and served in a similar capacity as Barclay Group's chief internal auditor in London.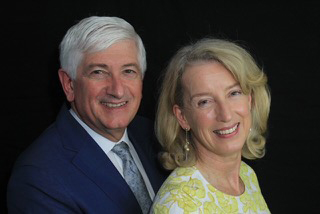 Earlier in his career, he was a partner at Deloitte where he specialized in enterprise-wide risk management and at Andersen where he managed financial sector restructuring and privatization projects in various countries, often as part of financial crisis management and economic development programs coordinated with the International World Fund and the World Bank.
Professor Ciulla, who got to know Carawan over a period of two years, said he has a strong interest in business ethics and found Rutgers Business School's strength in the area to be "compelling."
Commenting on the motivation for establishing the fellowship program, Carawan said, "Both Rosemary and I, in our business and not-for-profit roles, have found that a core attribute of a truly successful leader is to exercise ethical decision-making in everything the leader does. A sound understanding of business ethics is a foundation for leaders in any organization."
"We are proud to support the Institute and Rutgers Business School in leading the way in teaching and research with a view to developing ethical leaders for the future."
Ph.D. students who are selected for the new fellowship will be connected to the Department of Management and Global Business at Rutgers Business School but will work "under the wing" of professors who are research fellows at the Institute, Ciulla said.
Individuals from historically underrepresented groups, including women, will be considered, and Ciulla said she plans to work closely with academic business ethics associations and the Rutgers Doctoral of Business Administration Program to help identify potential candidates for the fellowship. The first student to be awarded the Mark and Rosemary Carawan Doctoral Fellowship is expected to begin studies in the Fall of 2024. Recipients will also support the work of the Institute of Ethical Leadership and its faculty research fellows.
"Rutgers Business School has a strong research profile in business ethics, corporate social responsibility and organizational ethics," said Lei Lei, the dean of Rutgers Business School. "This incredibly generous gift will allow the Institute for Ethical Leadership to promote the research of our faculty and students and increase its scholarly impact on business ethics and related fields."
- Susan Todd
Press: For all media inquiries see our Media Kit