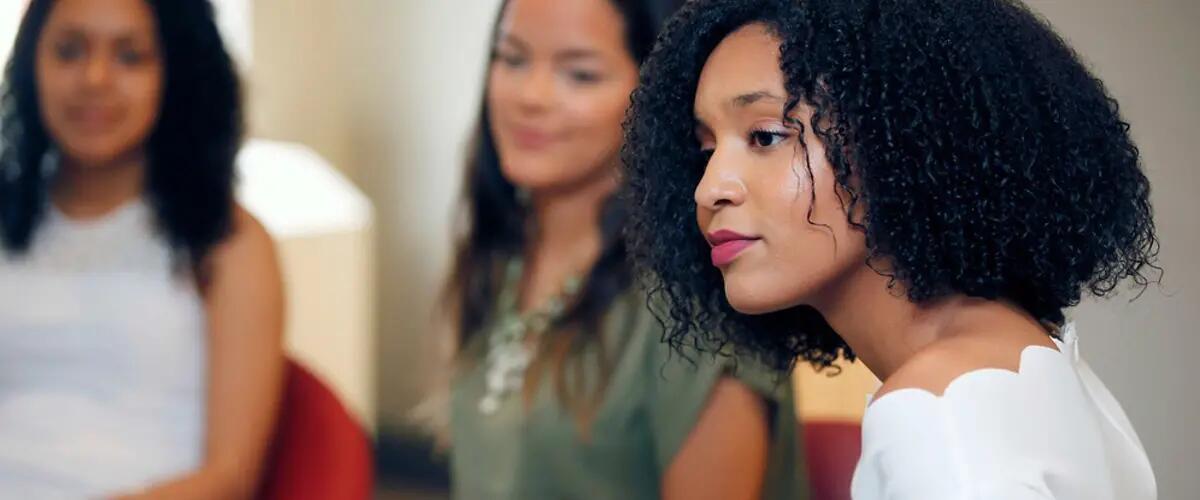 Graduating senior is awarded Fulbright Scholarship
When the letter from the Fulbright Scholarship Board arrived in April, it was the first good news Rutgers Business School senior Neidelyn Pina had received in weeks.
During a spring when the traditional milestones of senior year were being erased one after another, Pina's selection as a Fulbright Garcia Robles Scholar was a sign that some of her plans and dreams around graduation were still possible.
The Fulbright experience will immerse her in the business world of Mexico, allowing her to work in a variety of companies, improve her Spanish language skills and learn the business culture of Latin America.
"This will be a really helpful experience," said Pina, who studied accounting and real estate at Rutgers Business School-Newark.
For the 21-year-old, the first of her family to attend college, the prestigious international scholarship is a culmination of four years of class work and a diligent pursuit of opportunities to enrich herself, from student leadership positions and internships to programs outside Rutgers like the America Needs You Fellowship for low-income students.
Pina said it was her high school guidance counselor, Francesca Amato, who ignited her drive to seek opportunities.
One of the first was an application to Rutgers Business School's PREP (Pre-College Enrichment Program, which set her on a path to Rutgers Business School. She would later be chosen for Rutgers Business School's Business Students in Transition (B-STAR) Program. Once she was an RBS student, there would be more opportunities to strive for, including her selection as a member of Women BUILD (Business Undergraduates in Leadership Development.)
"I've always had someone there to guide me."
During her sophomore and junior years, Pina had an America Needs You Fellowship, which supplemented her classroom studies with sessions on personal finance and executive presence and mentoring. Pina was paired with Vanessa Vhang, a Tufts University graduate who works at Citibank who became a trusted mentor. "She was always there for me," Pina said.
The Fulbright scholarship – like nearly everything – has been altered by the global health crisis. The program will be postponed and shortened, but Pina expects it will fit with other plans she has for the start of her career, which includes a full-time job offer at Deloitte and studies to obtain a CPA certification.
Still, when Pina first learned of the accomplishment, she was reluctant to express her joy. Her mother and grandmother, while happy, were not, as Pina put it, "super-supporting" of her desire to spend time working and studying in Mexico and putting off a full-time job.
"I know they don't understand how big an opportunity it is," Pina said.
But others did.
Lisa Kaplowitz, a professor of professional practice in finance and economics, reacted to the news with such a burst of excitement that Pina could no longer contain her happiness. "Only the best of the best is awarded the Fulbright," Kaplowitz said. "I am so proud of her."
Pina said it was Assistant Dean Wanda Mendez, director of the Office of Career Management at Rutgers Business School-Newark, and Sarah Kosakowski, a career management specialist who works with Mendez, who offered the ultimate encouragement.
Pina said Dean Mendez, who is also a Latina, understood how culture was influencing the opinions of Pina's mother and grandmother. Mendez told her yes, taking the scholarship was not playing it safe in the eyes of her family, but it was an opportunity that would help her to gain bigger rewards.
As she talked about her ability to achieve so much at college and the cheerleaders who have helped, Pina said, "I've always had someone there to guide me."
-Susan Todd
Press: For all media inquiries see our Media Kit