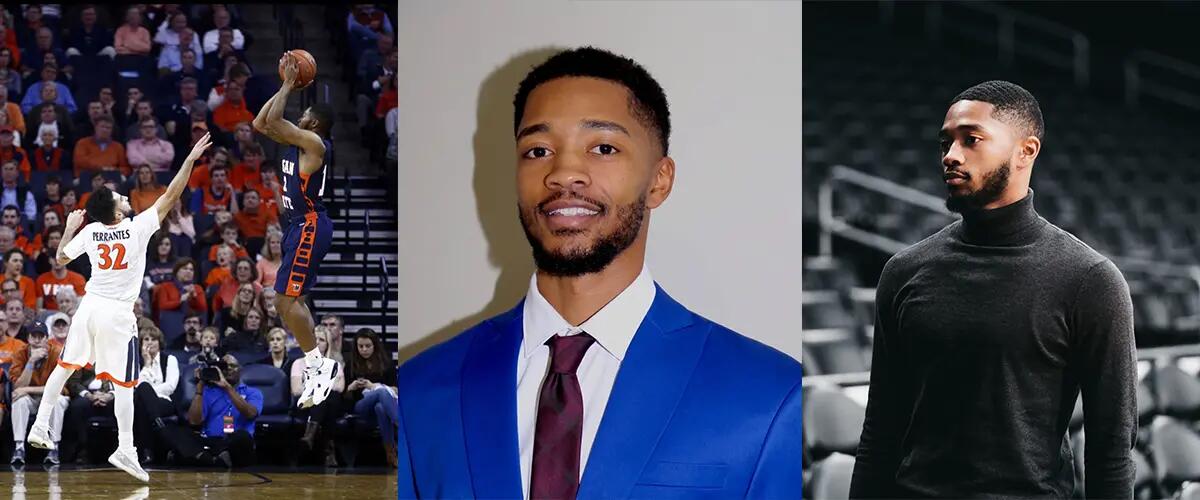 MACC in Taxation student to bring his "A Game" to the pros
With his Bachelor's in Business Administration from Felician University, Jamar Redmond worked his way into business management, marketing, and finance for professional athletes, including an NBA player in Los Angeles. 
A friend told Redmond about the advantages and career opportunities that would come from becoming a Certified Public Accountant.  "This sounded like the right next step for me," Redmond said, "so I started researching different schools and programs."  He chose the Rutgers Business School Master of Accountancy in Taxation (MACC Tax) for its rankings and corporate relationships in the New York City market.
"I want to work with professional athletes because they don't know tax complexities well enough," said Redmond. "Some don't know that they have to pay taxes in every state they play, and without the proper planning, overspend their pre-tax endorsement income throughout the year, resulting in unexpected tax bills. I want to help them make better investment decisions and hang on to their income."
Before he started the MACC Tax program, he came to the Newark campus for a look and stopped by the Graduate Accounting Programs office and spoke with Career Counseling Officer Elizabeth Fieseler.  "Ms. Fieseler was very welcoming; she told me about a career fair coming up and how to market myself when speaking with representatives from the 'Big 4' accounting companies," Redmond said.
Redmond went to the career fair mostly to explore the accounting field, ask about internships, and to make some connections.  His conversations with representatives resulted in an internship with Marks Paneth, a top 20 firm.
He followed up with additional career fair meetings and applied to PwC for a summer internship, adapted for the COVID pandemic requirements.  "It was a great experience; I networked and learned about different fields, such as mergers and acquisitions that definitely interest me," he said.
In further support of his professional development, Redmond joined the National Association of Black Accountants. NABA, Inc. is the oldest and largest professional membership organization focused specifically on African-Americans and people of color in the accounting, finance, and business-related fields.
With his first year in the MACC Tax program complete, Redmond has been surprised by how accessible the faculty have been, and how connected to the program he stayed as it went entirely online.  He also did not expect the level of corporate connections and support Jay Soled, professor and director of the Master of Accountancy in Taxation, has been to every student.
"Professor Soled is extremely accessible, and he provides invaluable guidance, networking, and internship opportunities to all students in the MACC Tax program.  He, the faculty, and staff are always there for the students."
-Sean Ireland
Press: For all media inquiries see our Media Kit