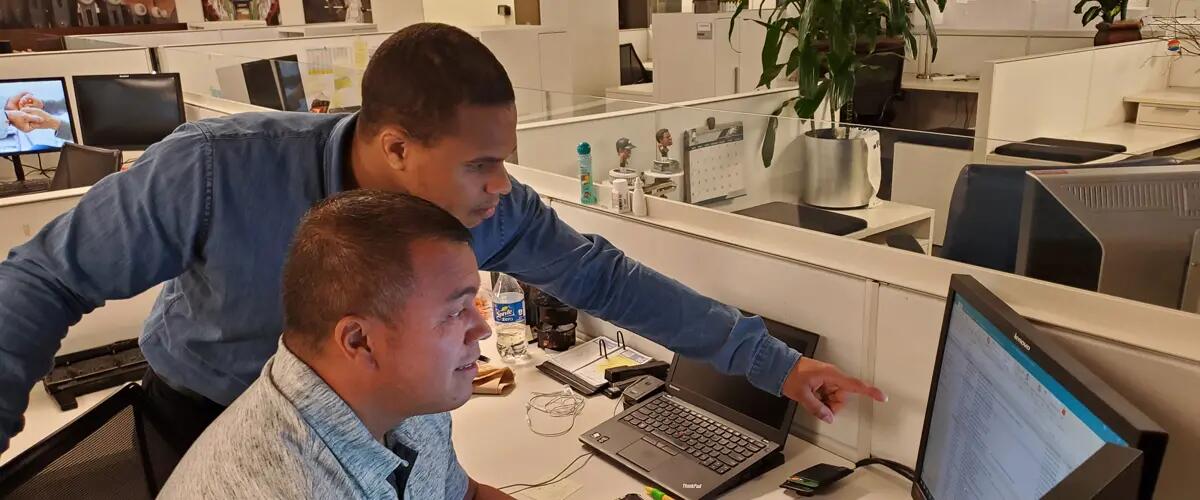 Problem-solving is his passion, data analytics is his tool
"Rutgers Business School taught me that problems have solutions. It's my job to find them."
As Christopher Alvarado neared the spring semester of his senior year at Rutgers Business School (RBS), he learned that he could graduate early.  However, as president of the Rutgers University Supply Chain Association, he was asked to create an announcement flyer and participate in marketing the new Master of Supply Chain Analytics (MSCA) program.  
"I took the first two graduate level courses of the MSCA program and fell in love," Alvarado said.  "The undergraduate program provides a broad, foundational view of supply chain management; the master's program enables you to determine where processes should change and how to add value."
"I had just started working at Teva Pharmaceuticals as a supply chain demand analyst," he said.  "I knew that it would be demanding to work full-time and go to school full-time; however, the MSCA program is structured to allow full-time professionals to achieve our goals."
Thinking back to how he decided on RBS for his undergraduate program, and how those decisions and the program led him to the MSCA, Alvarado explained, "Before I chose RBS, I visited many universities, sat in on classes, and found that the RBS supply chain faculty had the many years of actual industry experience and scholastic achievement I was looking for.  They could connect theory to practice to show how things really work in the business world.  And in the real world very few plans go according to plan.  Get used to it," he laughed.
"In the MSCA program, we worked in multifunctional teams of individuals from widely diverse careers, experiences, and world views: just like in the real world.  The RBS experience taught us how to adapt to changing conditions, to value everyone's experiences, and how to allocate every person's skills to the benefit of the team and advancement of the team goal."
"Using the analytics and soft skills that I learned in the MSCA, from day one at Teva Pharmaceuticals I could contribute to the company beyond just providing information to my manager; I could suggest process improvements.  I proposed how to increase forecast accuracy by 5%.  I demonstrated that we could shift from 'that would be nice someday' to 'let's do this.' In less than six months at Teva Pharmaceuticals, I was participating in meetings with upper level management and managing my own portfolio." 
"Big data analytics has come fast, and not everyone has the ability to analyze and use it to its full potential.  RBS prepared me to step into a leadership role and use what I learned in the MSCA program every day." 
Press: For all media inquiries see our Media Kit