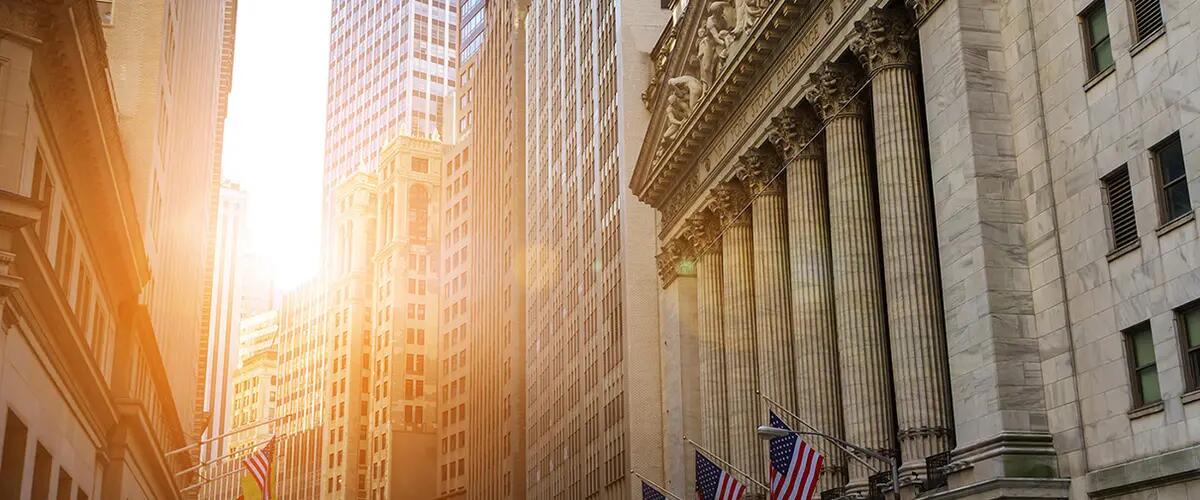 Road to Wall Street gets realignment
Road to Wall Street, which has helped to prepare Rutgers students for internships at some of Wall Street's biggest investment banking firms, is being embedded into Rutgers Business School.
The move is designed to enhance the eight-year-old program by bringing students closer to business school faculty, alumni and career advisers who can leverage their experience and their relationships with Wall Street firms.  
"Our ambition is to bring Road to Wall Street to the next level," said Rutgers Business School Dean Lei Lei. "The resources of Rutgers Business School will fortify Road to Wall Street and its ability to provide high-performing students with the knowledge, skills and connections necessary to get high-paying jobs with the world's leading investment banks."
In January, Road to Wall Street was moved from Rutgers University's Office of Career Services. The program, which typically limits its classes to 50 sophomores each year, has focused on pairing students with mentors and helping them to gain work experience through internships on Wall Street. More recently, the program also began teaching financial modeling to provide students with specialized skills required by investment banks.
Now, Rutgers Business School plans to elevate Road to Wall Street into a new center of excellence.
Finance professor Ben Sopranzetti, one of the forces that helped to build Road to Wall Street, said the ambition is to make it more than a mentor program.
"We want to create an ecosystem within Rutgers Business School to increase awareness on Wall Street about the quality of our students," he said. "The ecosystem would engage and empower alumni, get students jobs, create a spirit of philanthropy and increase the prestige of Rutgers Business School."
Ken Freeman, who has been teaching a mandatory financial modeling course within the Road to Wall Street program, will serve as director. Freeman brings rich, real-world experience to the program. After graduating from Rutgers Business School in 2003, he worked in investment banking for three years and spent five years working for a hedge fund.  
One of Freeman's first goals is to expand participation, with a focus on attracting more computer science and math students and bringing more underrepresented groups, including female, Black and Latino students, into Road to Wall Street. "Rutgers is one of the most diverse schools in the country," he said. "We want that diversity to be represented in the program."
Freeman also hopes to tap deeper into Rutgers Business School's alumni network and recent graduates of Road to Wall Street to increase the number of mentors working with students. "The people we have are great, but there are more out there," he said.
Eventually, it is the vision of Rutgers Business School to add more specialized courses and to create regular programming, including networking events, to keep students who go through the program more closely connected with it after they graduate.   
Mike Dirla, a second year analyst at Credit Suisse who graduated from Rutgers Business School in 2017, described Rutgers Business School's new ownership of Road to Wall Street as "great news."
"It's where it belongs," Dirla said.
"Once you start getting enough people on the street, alumni can bang the table at these firms to help people in," - Rutgers Business School graduate Mike Dirla.
Through Road to Wall Street and Little Investment Bankers of Rutgers, a student club started in 1994, Dirla built his own valuable network, which included RBS alumnus Joseph Gasparro, a vice president of investment banking at Credit Suisse. Gasparro helped to bring Dirla into the bank.
With direct ties to Rutgers Business School, Dirla said Road to Wall Street will become "more meaningful."
"Once you start getting enough people on the street, alumni can bang the table at these firms to help people in," he said.
The longer term plans for enhancing and growing Road to Wall Street within Rutgers Business School are tied to a $10 million endowment fund-raising goal to help pay for administrative resources, additional instructors and other operational resources, including market data products, site visits, leadership-style assessments, and an emergency fund to provide short-term aid for students in need of interview apparel and transportation. The funds will ensure that Road to Wall Street can compete with similar programs at Ivy League schools and prepare more Rutgers students to be finance industry leaders.
Those who invest $25,000 or more over five years will be invited to join the Road to Wall Street Circle of Investors. In recognition of their generosity, these investors will receive benefits that include student mentoring and guest lecturing opportunities, invitations to events, exclusive gifts, and naming opportunities.  Interested in learning more or investing in the program, please contact Rich Knupp, Associate Dean for Advancement, at rknupp@business.rutgers.edu or 609-703-2680.
Photo credit: Getty Images
Press: For all media inquiries see our Media Kit