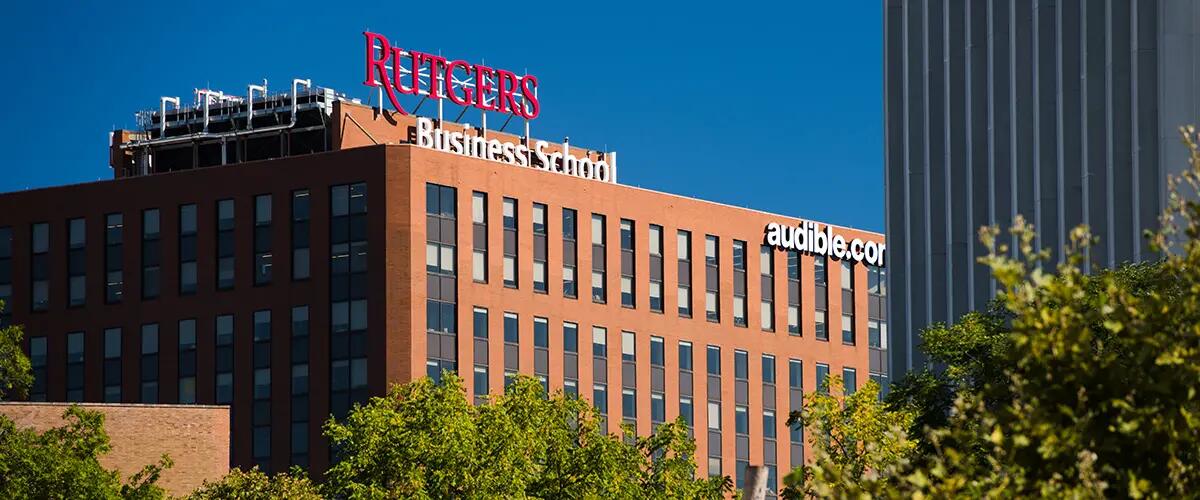 Rutgers Full-Time MBA ranks among Top 50 programs in the nation, according to U.S. News & World Report
Rutgers Business School-Newark and New Brunswick moved into the ranks of the Top 50 MBA programs in the nation, according to U.S. News and World Report's latest review of Best Graduate Programs.
The move to No. 48 represents a significant – and historic – bump, advancing the Rutgers Full-Time MBA program from last year's No. 60 spot and including it in the Top 50 tier for the first time.
The U.S. News and World Report ranking highlighted some of the strong points of the Rutgers MBA program, including a nearly 94 percent rate of post-graduate employment and a 12.5 percent increase over last year in average starting salaries for graduates of the MBA program.
Rutgers remains the No. 1 public MBA program in the New York metropolitan area based on the latest information compiled by U.S. News and World Reportand released March 10. Overall, Rutgers placed as the No. 24 public business school in the U.S. in the latest rankings.
"We are very proud of the new ranking that propels Rutgers Business School into the Top 50 MBA programs in the U.S.,'' RBS Dean Lei Lei said. "The ranking adds to a growing momentum that is taking Rutgers Business School to new levels of success."
U.S. News and World Report compiles its ranking based on data collected from business school deans, MBA program directors and corporate recruiters. It is designed to be used as a tool for students selecting a graduate school or master's program.
In 2014, Rutgers Business School's Full-Time MBA program achieved a different type of milestone with an incoming class of 79 students that was 51 percent female. It was the highest percentage of female students since 2007 when women made up 48 percent of the class. Read more about the reasons for Rutgers Business School's milestone in the article "Women make their mark."
The Full-Time MBA program offers concentrations in such popular areas as entrepreneurship and supply chain management as well as the traditional areas of finance, marketing and pharmaceutical management, which was ranked a "Top 10 Business School for pharmaceutical management" by Find-MBA.com. MBA students also benefit from Rutgers Business School's long-standing corporate connections, strong alumni network and proximity to New York City.
According to the U.S. News and World Report, 93.5 percent of full-time MBA students are employed three months after graduation. Graduates of the Rutgers MBA program also reported an average starting salary of $105,785, up 12.5 percent over last year's average of $94,043.
Another highlight of the U.S. News and World Report ranking: the Rutgers Supply Chain Management Program continued its upward climb, landing at No. 11. In 2014, the program was ranked No. 13.
-Susan Todd
Press: For all media inquiries see our Media Kit