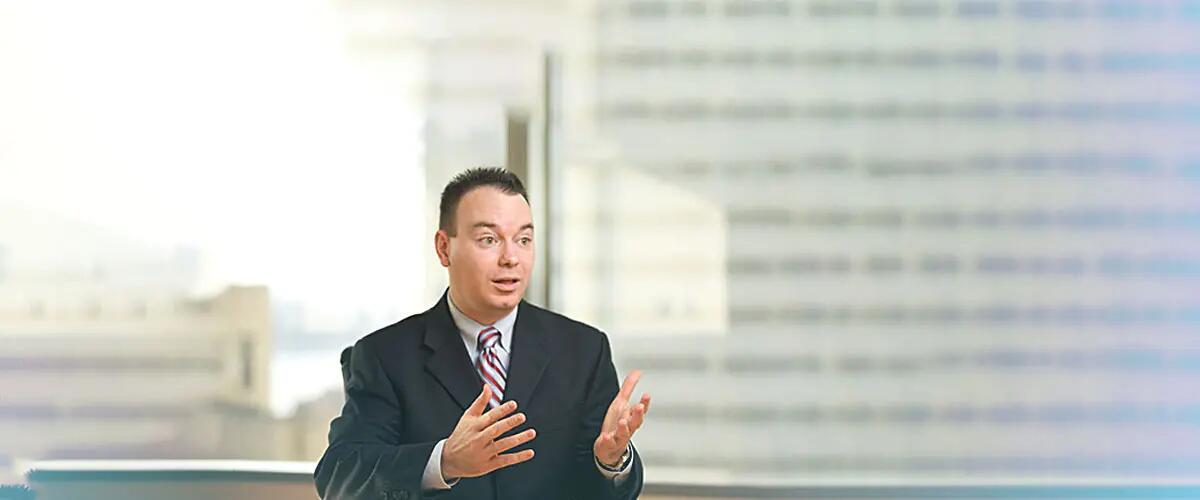 A Rutgers MBA in Professional Accounting was key when he decided to switch from medicine to business
Stephen "Chip" Verrone, who once thought his career would be in medicine, is now one of Ernst & Young's leading experts on stockbrokerage and investment banking.
Instead of checking on patients, he is responsible for looking after the audits for security broker-dealers and making sure his teams have the right tools and knowledge to carry out audits. He is the voice on webinars and the expert on panels at industry events on regulations.
"Staying current on the technical regulations is a big part of what I do," Verrone said.
In his senior year of college, Verrone decided he wanted to change course, moving from biology to business. It might not have been such an easy change to make without Rutgers Business School's MBA in professional accounting.
Learn More
This is part of an occasional series of stories highlighting the specialty masters programs at Rutgers Business School. Learn more about the MBA in Professional Accounting during an upcoming Open House.
The 14-month Rutgers MBA in professional accounting program is specifically designed for people like Verrone who majored in biological science. It's tailored for individuals who study arts and sciences or earn undergraduate business degrees in subjects other than accounting. In the program, they learn accounting theory and practice, management skills and team work.
For Verrone, the master's program was his introduction to business school, but it also gave him an MBA and all the courses he needed to prepare him for the CPA exam. "That to me," he said, reflecting on his decision, "was phenomenal."
"It was a late-in-the-game switch," Verrone said. "I just felt I couldn't go wrong learning about business."
And his career is testament that he didn't. When he completed the MBA in professional accounting in 1999, he started at Ernst & Young, where he has carved out a 16-year-long career. He is currently executive director for assurance in the company's national office in New York City.
When he began, he was working with clients in the financial services, but he quickly developed an interest in the securities business. "The technical regulatory aspect really intrigued me," he said.
It was a time when new rules were coming out and rocking the industry. "If you didn't have a handle on the complexity of the regulations, you wouldn't understand the genesis of the changes," he said.
The rules continue to evolve and change, giving Verrone new challenges.
In hindsight, he said he realizes biology and accounting do have some similarities. Both require an ability to think through tough problems, to be able to interact with all types of people and to ask questions that are going to elicit the right information to carry out an action.
The Rutgers MBA in Professional Accounting celebrates a milestone in 2016 - the 60th anniversary of its first graduating class. Read about its history.
Press: For all media inquiries see our Media Kit