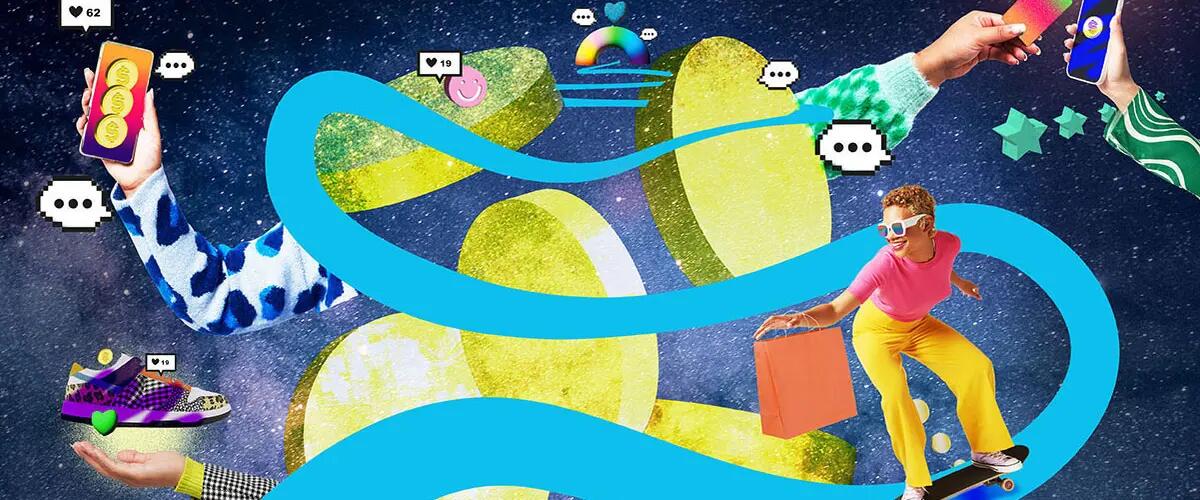 Summit promises to show how new technologies are transforming marketing
Rutgers Business School has made a tradition of holding a marketing summit to discuss the most interesting trends shaping the industry. This year, the event explores how new technologies, including virtual reality and blockchain, are transforming the business of marketing.
The Oct. 14 summit is free and will be hybrid, with in-person locations at Rutgers Business School's two buildings in Newark and Piscataway. It will also be accessible online. The event was renamed the Jerome D. Williams Marketing Summit last year as a tribute to Williams, a distinguished professor of marketing who passed away suddenly in 2021.
Francisco Quevedo, a professor of professional practice in marketing, provided a hint of what's in store for students and other attendees.
What is next-gen marketing?
"Next-Gen Marketing will incorporate AI (Artificial Intelligence), VR (Virtual Reality), AR (Augmented Reality), Blockchain and other technologies that represent a quantum leap for marketers. Already, we are seeing applications like holographic projections of menus, plates to be more precise, on restaurant tables that almost allow customers to get a taste before they choose. We're seeing virtual shopping where shoppers go through the aisles and pick their products in retail stores. We're seeing destination and hotel tours that virtually let you go where you want to go without leaving the comfort of your home or office. Ideas extend to smart-fitting rooms in clothing stores, body scanning apps to try on garments before you click "buy," intelligent mirrors and other life-changing innovations."
How is marketing being influenced by such innovative technologies as blockchain and AI and cryptocurrency?
"The Metaverse will virtually bring the world to your home, office or smartphone. Crypto is already being used as legal tender in some countries. We have a top speaker from El Salvador who will show us how it has allowed non-banking customers to join the mainstream. Shoppers are no longer bound to a credit card or cash." 
Why is important for students to know about how these new technologies are being incorporated into marketing?
"It's the type of marketing we're going to start to see. It's not unlike how advertising moved from newspapers to radio to the Web. This is the new development. It's a new way of bringing the market to the consumer. We need to see and hear from these people what's already being done. This is going to be an eye-opener. This way, we show the students what is possible."
Tell us about some of the speakers and panelist participants will hear from during the summit.
"We have distinguished speakers from IBM, Dell, Accenture, Mattel, Adidas as well as the Analytics Hall of Fame. Our opening keynote speaker is Christina "CK" Kerley who is a powerhouse keynoter, tech instructor, and dot-connector, and has guided scores of Fortune 500s – and thousands of executives – through 25 years of disruptions, digital revolutions, and business reinventions. She is a top-rated member of the faculty with Rutgers Business School's Executive Education Program. Our closing keynote speaker is Angelia McFarland, director of product marketing, programs and operations at Dell Technologies, and a member of the Forbes Council."
Press: For all media inquiries see our Media Kit