Rutgers Business School- Newark New Jersey County College Case Competition
Presented by M&T Bank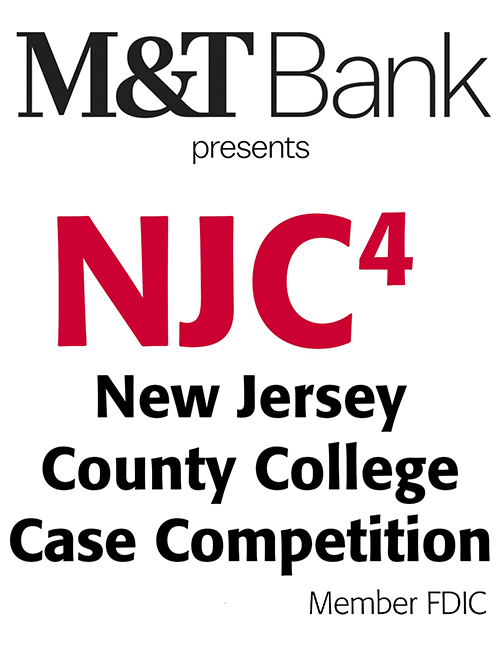 The 2019 New Jersey County College Case Competition (NJC4) will be held on Friday, April 5, 2019. Please continue to check this website for more information and updates.
Rutgers Business School – Newark is proud to welcome the 2019 NJC4 participants:
To help teams prepare for the 2018 NJC4, presented by M&T Bank, competition, we would encourage schools and teams to review the sample case and questions that we have put together. These documents have been prepared so teams can familiarize themselves with what a case study entails, and to see the types of preliminary questions that should be considered while working to find a solution.
Sample Case Study Sample Advisor Questions
For more information, please contact Kathy Wagner or Julia Conroy.
NJC4 2018
NJC4 2017
NJC4 2016