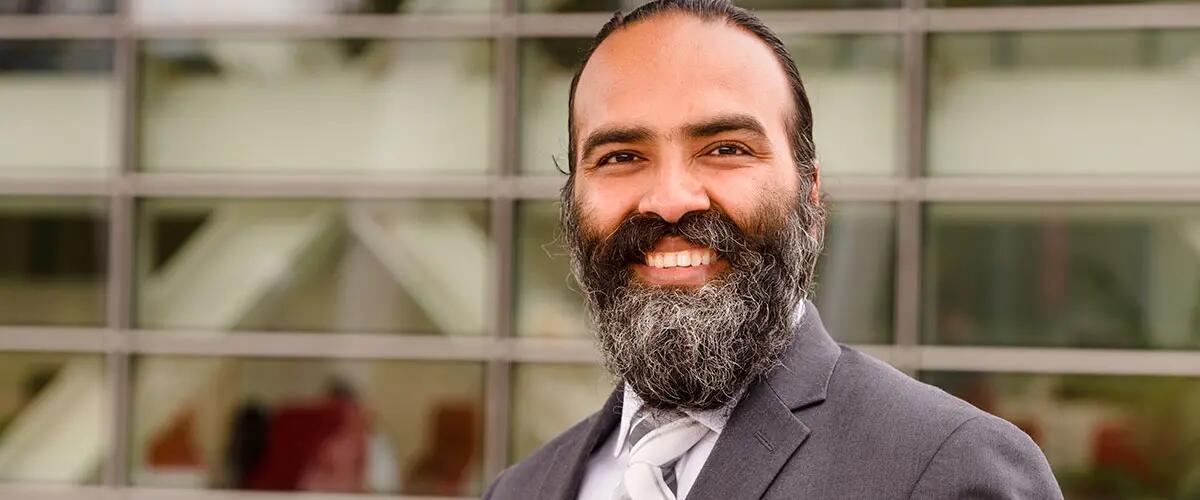 Gurpreet Singh
Instructor of Professional Practice
Dr. Gurpreet Singh, Ph.D., ASQ-MBB, CPSM, CPSD, C.P.M. is an international award-winning thought leader, consultant, entrepreneur, author, coach and educator.
Dr. Singh is a visiting Professor at Rutgers Business School, Rutgers University, NJ and teaches various MBA, MS and Executive MBA courses in the field of Lean Six Sigma and Supply Chain Management.  
He is the recipient of "ASQ Armand Feigenbaum Medal" for 2015. This is an international award administered by the American Society for Quality (ASQ) and given to a young professional "who has displayed outstanding characteristics of leadership, professionalism in the field of quality and whose work has been or will become of distinct benefit to mankind."  Further, Dr. Singh is an ASQ Certified Master Black Belt designated by ASQ, a distinction held by only 107 people around the globe. Dr. Singh was recently included in the list of ASQ Fresh Faces; one of the 40 Quality professionals from the globe.
He is also the founder and head of consulting firm Strategic Supply Chain & Six Sigma Consulting LLC. In this role, Dr. Singh serves as a subject matter expert on various functions within Quality Management & Supply Chain Management and provides consulting services and also provides coaching and training in the field of Lean Six Sigma methodologies, Procurement, Change Management and Organizational redesign.
Dr. Singh has led countless break-through projects in various sectors and has a proven record of achieving considerable savings while streamlining the processes and focusing on change management. He has developed a multifaceted focus on cost savings and process improvement by eliminating waste and has saved millions of dollars for his clients. He has a passion to share his knowledge with his students. Gurpreet is often invited to present seminars as a keynote speaker and has been invited to several conferences across the nation. He has also authored articles for several organizations and is writing two books that are coming out in January 2019.
Academic degrees
Dr. Singh completed his Ph.D. from Rutgers Business School and his research areas include impact of Organizational Culture and Leadership on successful deployment of Lean & Six Sigma in service and healthcare sectors. Prior to that, he has an MBA from Rutgers Business School with a dual concentration in Supply Chain Management and Strategic Management.
He is a designated Certified Purchasing Manager (C.P.M.), Certified Professional in Supply Management (CPSM), and a Certified Professional in Supplier Diversity (CPSD) having achieved all of these designations from Institute for Supply Management (ISM).
Related News
Wednesday, September 16, 2020
Executive Education Programs
Our Mini-MBA: Driving Innovative Business Solution is a unique opportunity for experienced executives and company leaders to master methodologies and best practices that facilitate rapid delivery of new ideas. Participants will learn efficient uses of practices such as Lean Management, Design Thinking and Agile Execution.
In Class program:
$4995.00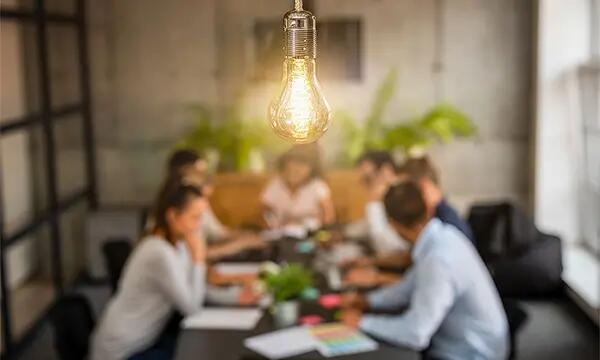 Our Mini-MBA: Lean Six Sigma for Executives teaches you how to maximize efficiency and through change, while prioritizing the wants and needs of the customer.
In Class program:
$4995.00
Awards & Honors
In the past for his efforts in the field of education, he was honored with "ISM Education Person of the Year Award" in 2009 and with "Ray Clapton C.P.M. Award" in 2010. He was also honored with "ISM J. Terry Leadership Person of the Year" in 2014. Dr. Singh also received the Dean's Award for Excellence in Teaching and Service by Dean of Rutgers Business School in 2017.