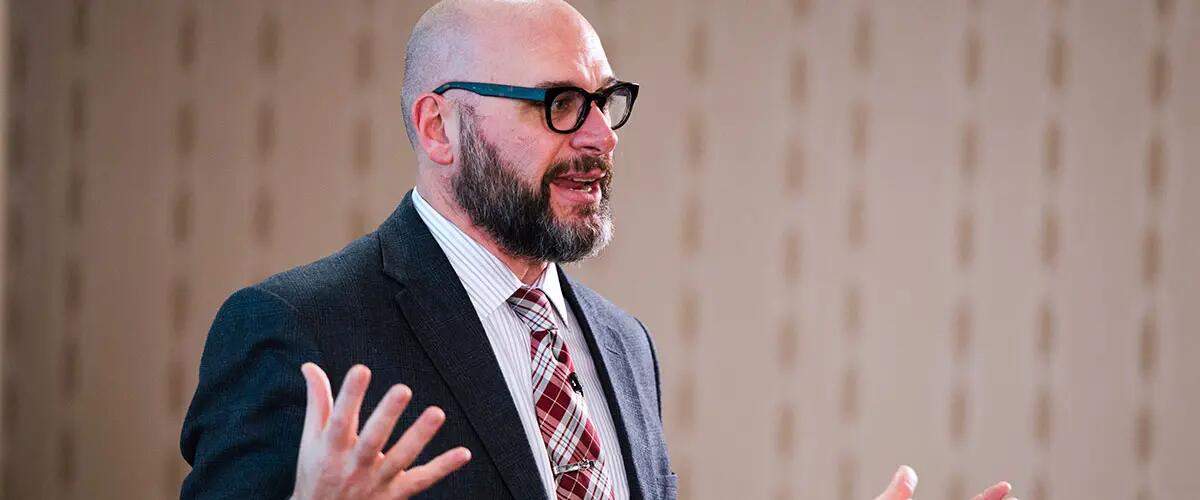 Ronnie Battista
Instructor
Professor Ronnie Battista is a senior executive with 20 years experience visioning and delivering creative and profitable cross-channel interactive experiences with bottom line impact. Early in his career as a business analyst, his project experiences highlighted a gap between what business and IT groups were asking for and what customers and employees actually needed or wanted. It was at this critical junction of business, IT and real human beings that Ronnie found his calling in experience design. Ronnie is the Practice Lead for Experience Design at Slalom Consulting. In addition to Slalom, he has served in user/customer experience leadership positions at Accenture, Dun & Bradstreet, Gextech (Spain), and MISI Company (now NTT Data).
Ronnie has provided experience strategy and design leadership to over 100 companies from strategic C-suite visioning to UX project execution. In addition to co-creating the Rutgers Mini-Masters in User Experience Design (where he is both Program Director and Lead Adjunct Professor), Ronnie teaches the bespoke corporate training for the Rutgers School of Business Executive Education program, working directly with corporations to help train their personnel on experience-driven transformation. He is a former President of UPA New Jersey, Board Member/Executive Committee Treasurer of the International User Experience Professionals Association (UXPA). He is an international speaker on the topic of user experience, with presentations in China, Germany, London, India, Russia and Mexico.
Expertise: 
User Experience Design, Strategy
Executive MBA Experience
Prof. Ronnie Battista teaches in the Executive MBA program. 
Insights
Wednesday, September 22, 2021
Executive Education Programs
The Mini-MBA: Customer-Centric Management teaches managers how to fundamentally re-orient the role of the customer from the end of the sales process to the driver of core values, philosophy, strategy and operations. More information leads to more choices, and experienced managers will learn to align their strategy and goals with the needs and wants of their customers.
In Class program:
$4995.00