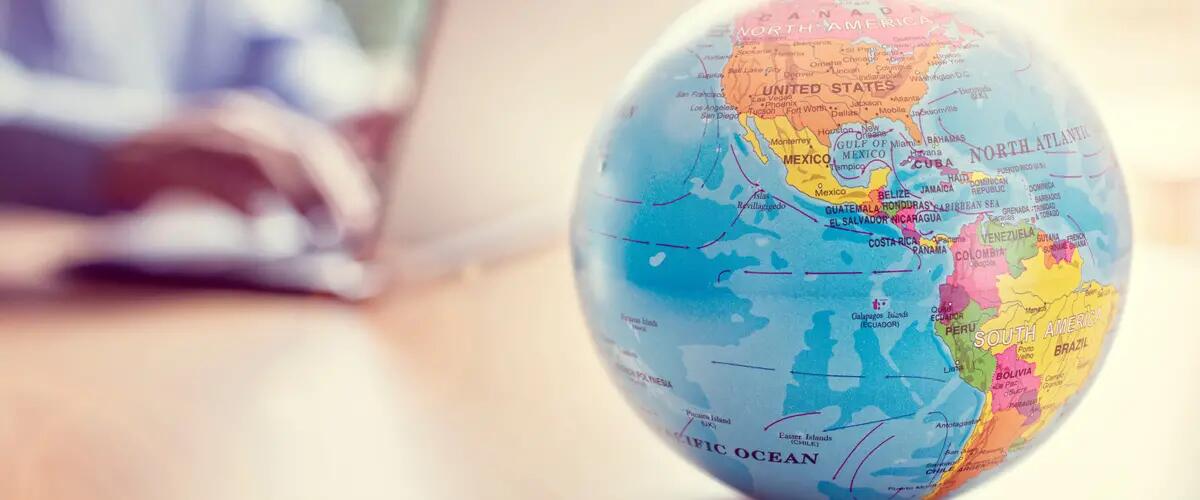 Financial Times ranks Rutgers Business School No. 1 public business school in Northeast U.S.
Rutgers Business School places No. 24 overall among business schools in the Americas
The Financial Times released a comprehensive overall ranking of business schools in 2018 placing Rutgers Business School No. 24 among business schools in the Americas and No. 1 among public business schools in the Northeast U.S.
In the Big Ten, Rutgers ranked No. 3, tied with Maryland (Smith) and behind Michigan (Ross) and Northwestern (Kellogg).
The report was based on each school's performance in other FT rankings, including: 1) Full-Time Global MBA ranking, 2) EMBA ranking, and 3) Open-enrollment & Customized program rankings, with the objective to reflect how schools are responding to the changing market of business education. It then grouped schools based on global regions: the Americas, Europe and Asia Pacific [see report].
According to the Financial Times: "There are success stories in business education in the Americas, despite the difficult U.S. market for full-time two-year MBA programs. The winners are those that follow the business rules that it always helps to be alert to changes in a market and adapt to the inevitable shifts in consumer tastes."
Lei Lei, dean of Rutgers Business School, said the new ranking reinforces the idea that "public business schools have an immense impact on the future workforce." She pointed to enrollment numbers from the 2016 National Center for Education Statistics that show flagship public research universities educate 20 times the number of students than Ivy League universities. 
"We are working hard to stay ahead of the trends in business education," Lei said. "From our focus on constantly innovating our curriculum in collaboration with alumni and corporate partners in our Executive MBA and Full-Time MBA programs to our efforts to extend the currency of a Rutgers Business School degree with lifelong learning through our Executive Education programs, we are a partner with our students and alumni their entire lives."
Highly-ranked programs
The Rutgers Executive MBA program scored highly in the 2018 Financial Times rankings, landing in four of eight "Top 10" categories globally [see Top 10 in the World]:
#2 in Economics

#3 in Corporate Strategy

#3 in Statistics

#10 in Manufacturing/Logistics
Overall Rutgers Executive MBA ranked No. 22 for U.S.-only schools and No. 89 globally by the Financial Times.
"The Executive MBA format is probably the most demanding program for anyone contemplating an MBA," said Farrokh Langdana, director of Rutgers Executive MBA program.
"Participants not only do four to five courses a semester, but also work full time and travel, and have enormous family responsibilities.  Against this backdrop, the Rutgers EMBA program is designed to ensure maximum "value added" in terms of the applicability of the curriculum and the timeliness of the cases and topics," Langdana said. [See Rutgers EMBA Rankings.]
Connecting students to jobs has been one of the strengths of Rutgers Full-Time MBA program ranking No. 1 in the Northeast U.S. by Bloomberg in 2017 and No. 1 in the U.S. in 2016. "Our location in the New York metropolitan area with close proximity to the world's leading corporations has allowed us to build unique relationships with many companies," said Sharon Lydon, director of Rutgers MBA program. "We consult with them to keep our curriculum relevant, many C-Suite leaders give guest lectures, and our alumni are keen to network with our students," she said.
Rutgers MBA program placed No. 49 in the Americas and No. 23 among public business schools in the U.S. according to Financial Times.
The lifelong learning challenge – maintaining relevancy throughout one's career – is a strategic focus at Rutgers Business School. "Executive education units embedded within business schools are perfectly aligned as the integrators of research and application to meet the needs of transitioning professionals throughout their careers," said Peter Methot, executive director of Rutgers Business School Executive Education. 
"We believe in breaking the mindset that postgrad means post-learning, and that executive education can provide the shorter, more formal learning opportunities to reboot skills and capabilities at all points throughout one's career," Methot said.
Rutgers Business School Executive Education was recognized as the No. 24 best open-enrollment program in the Americas by Financial Times and ranked No. 11 for U.S.-only business schools.
- Daniel J. Stoll
Top Image Source: Thinkstock
Press: For all media inquiries see our Media Kit