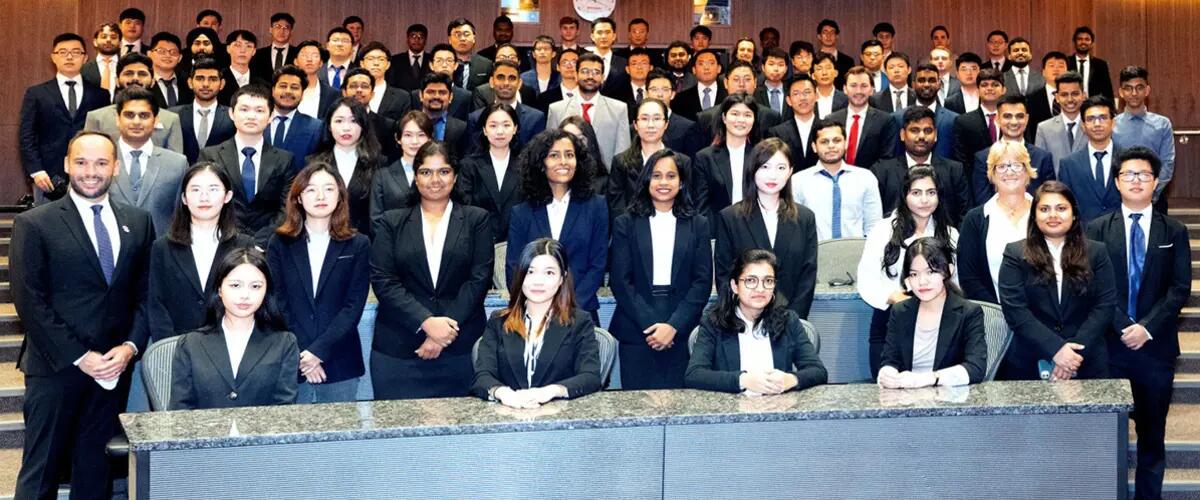 Happy Anniversary: As it turns 20, MQF Program attracts its largest class of students
The Master of Quantitative Finance Program achieved an impressive milestone to help mark its 20th Anniversary this fall: It welcomed an incoming class of 79 students, the largest in its history.
The demand for the Rutgers Business School program comes as no surprise to Yangru Wu, MQF program director and finance professor.
"The MQF program has built a reputation for rigorous curriculum and the ability to attract students with diverse backgrounds and experiences," Wu said. "With the help of MQF's dedicated staff, Thomas Hill, Marcye Nicholson McFadden and (finance and economics professor) Ronnee Ades, the program remains competitive in an increasingly crowded field of quant finance programs."
"Most importantly," he said, "the program would not have achieved its success without the support of its students and alumni."
The Master of Quantitative Finance Program has more than 640 alumni who have taken jobs with some of the world's largest companies. Take a look at the program's diversity, the jobs graduates take, and the companies that hire them.
Want to learn more about becoming a quant?  Attend an online webinar on Nov. 11, 8-9 p.m.
Press: For all media inquiries see our Media Kit