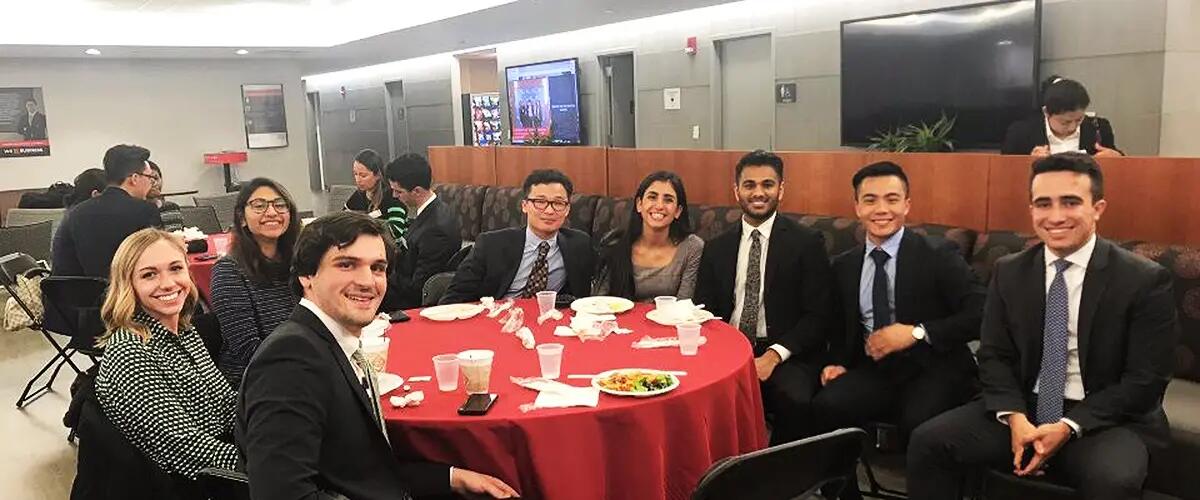 New graduate heading to Wall Street
During his freshman year at Rutgers Business School, Jackson Huang had to give himself a serious "Are you applying yourself?" talking to.  "I changed my attitude and learned that I could do whatever I set my mind to," said Huang.    
He took some time to discover what truly interested him: finance.  "But tech is all around us," he said, "the back-end tech advances to finance are fascinating."  He ultimately chose to double-major in finance and management information systems. "The finance and MIS majors complement each other very well," he said. "Together, they broaden career opportunities and expand the breadth and depth of your understanding of the factors affecting finance."  
The finance major encompasses all aspects of money management and developing information to assess the present and future financial status of an organization. Students majoring in MIS develop an ability to analyze quantitatively complex business situations and manage information systems. Huang realized he had found his place at Rutgers Business School and began to fully apply himself.
He became a senior research analyst for the Rutgers Student Managed Fund, served as president of the Rutgers Finance Society, and was selected from over 400 applicants for a 50-student cohort of the Rutgers Road to Wall Street program. The program is designed to boost the industry knowledge and interview skills of a select group of sophomores who demonstrate a strong interest in and understanding of financial markets.
 
"The Road to Wall Street program was a little intimidating at first," said Huang, who graduated from RBS-Newark in May. "We had to apply and interview for the program.  I was among all these intelligent, hard-working students; then, it became motivating. We were all supportive of one another. Ken Freeman (director of the Road to Wall Street Program) was so accessible and just wanted to help us."
Kenneth Freeman is a lecturer with the Department of Finance & Economics. In addition to being the director, he teaches a mandatory financial modeling course within the Road to Wall Street program.
"I don't do things for recognition. I do them for myself," Huang said. "However, being selected to receive the 2021 Distinguished Leadership Award for Newark undergraduates, seeing how proud my mother was of my graduating from Rutgers Business School, and my transition from an internship to a full-time position offer on Wall Street are all very rewarding and confirm that I am on the right path."
Press: For all media inquiries see our Media Kit