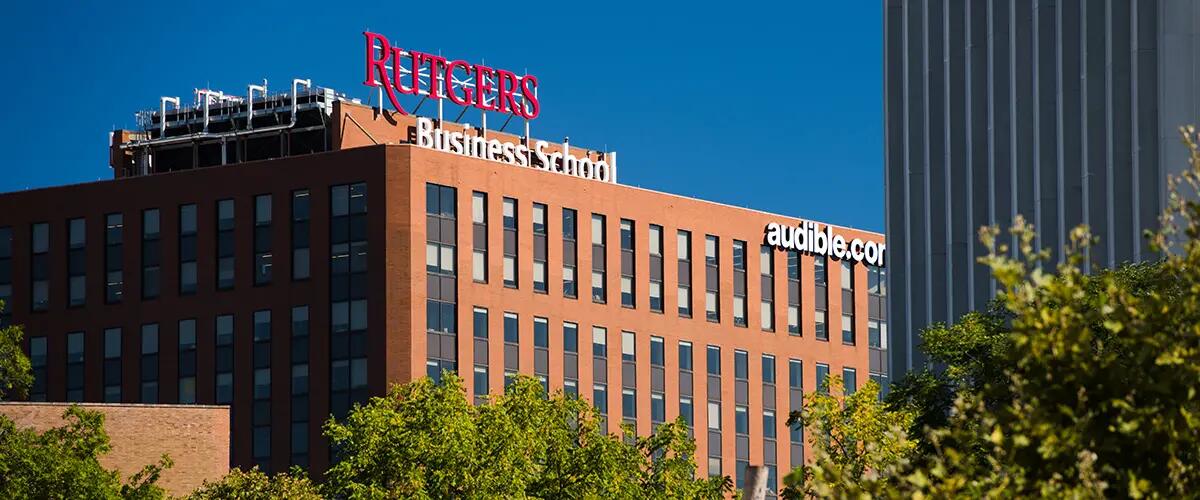 Rutgers ranked one of the best "Bang for the Buck Colleges" in USA
Rutgers ranks No. 9 in "Best Bang for the Buck," No. 3 in "Social Mobility"
In Washington Monthly's annual rankings of the "Best Bang for the Buck Colleges", Rutgers University – Newark ranked No. 9 in the northeast out of 402 schools.
The ranking seeks to determine "which schools are the best value for the money based on "net" (not sticker) price, how well they do graduating the students they admit, and whether those students go on to earn at least enough to pay off their loans."
Rutgers Business School (RBS) has consistently been recognized as delivering one of the best return on investments in the United States. Fortune recently ranked Rutgers No. 9 for return on investment for business majors [see story].
In the Washington Monthly report, Rutgers also rated as one of the best in the nation for "Social Mobility," ranking No. 3 out 1,544 colleges nationwide. Social mobility measures the University's commitment to low-income students who go on to graduate.
"We are providing more scholarships and training to students in an effort to enable children to outperform their parents' economic situation and recruit the best of the best," said Lei Lei, Dean of Rutgers Business School.
Programs that aim to transform students into business professionals were developed by the school's Office of Diversity programs. This includes RBS PREP (Pre-College Enrichment Program) and the RBS B-Star (Business Student Transition at Rutgers) program.
RBS PREP exposes underrepresented high performing candidates from area high schools to careers in business, college level courses, and campus life. The Rutgers B-STAR Program supports high-potential freshmen minority students as they work towards completing their undergraduate degree.
With curriculum shaped by faculty who work closely with industry, Rutgers Business School's Undergraduate Program in Newark provides students with practical training for today's dynamic business environment. Internships, work experience, student clubs, and community service initiatives ensure students have the experience and leadership skills necessary to succeed beyond graduation.
To learn more about career paths at Rutgers Business School, visit:
Press: For all media inquiries see our Media Kit