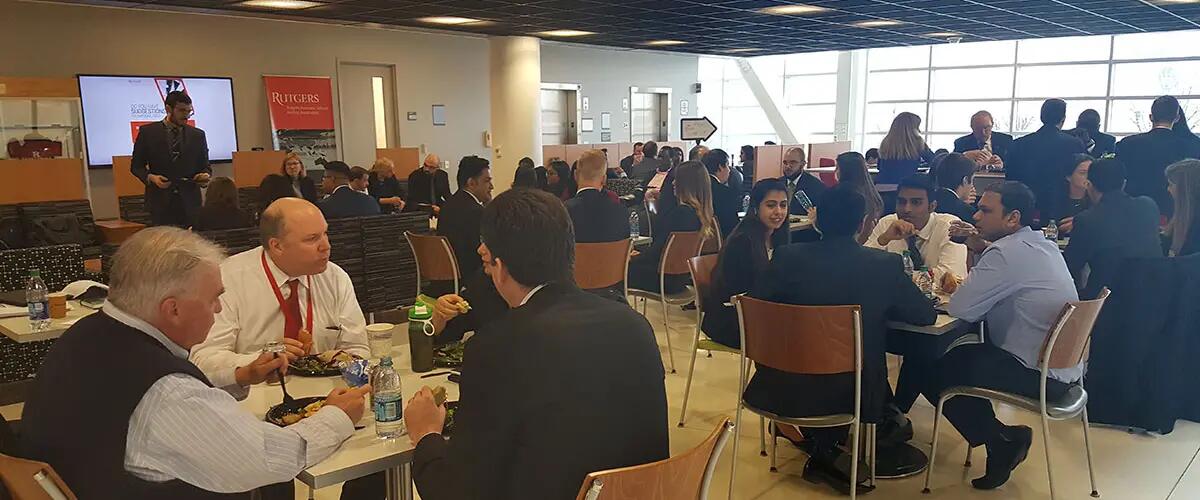 About Us
Center for Supply Chain Management
The Rutgers Center for Supply Chain Management, at Rutgers Business School, is dedicated to the development of leading-edge strategies and practical solutions to problems encountered by the business community relative to the management of the end-to-end supply chain.
With a distinguished faculty, including world-class scholars, and a talented core of Ph.D. and MBA students, the center offers extensive research and consulting experience in logistics management, in-bound/out-bound transportation network design, modeling and optimization, partnership and negotiation, information technology and e-commerce, and end-to-end supply chain management strategies. Recognized as a strategic multi-disciplinary core unit within Rutgers Business School, the center is proud to have developed the first MBA concentration in Supply Chain Management in the state of New Jersey.
The Center for Supply Chain Management was established in 2000 and is supported by a prominent industry advisory board of corporate officers and senior executives from major New Jersey corporations.