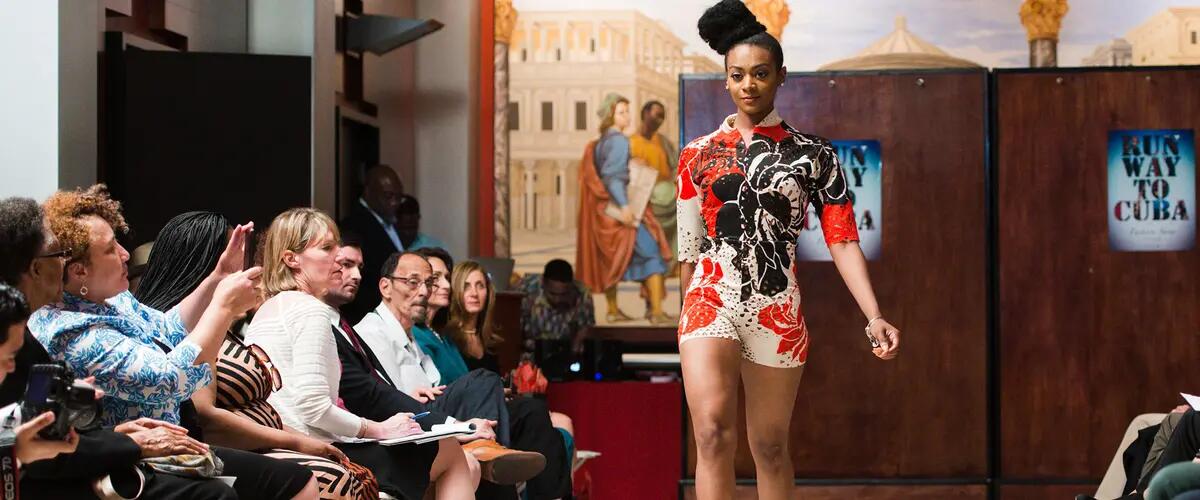 Board of Advisors & Corporate Sponsors
Center for Business of Fashion
Rutgers Business School Business of Fashion Programs were launched in 2015. The programs include an undergraduate concentration, an undergraduate Minor, and a Masters of Science program. This is the first program in the nation to create rigorous business education contextualized for the fashion and beauty industries. Courses were designed with the guidance of established fashion firms. Graduates possess a unique combination of business and fashion industry skills to bring to their employers. The academic programs are differentiated in that rigorous academic business education provided across the various disciplines and is geared towards creating executives.
The Center for Business of Fashion at Rutgers Business School was established in 2016 and is supported by a prominent industry Advisory Board of corporate officers and senior executives from major corporations. It is dedicated to the development of leading-edge strategies and practical solutions to problems encountered by the business community relative to the business of fashion. The Center builds upon the strengths of the Rutgers Business School with world-class research, innovative teaching programs in the business of fashion and the integration of inter-functional business disciplines.
With a distinguished faculty, including world-class scholars, and a talented core of MBA and Undergraduate students, the Center offers extensive research and consulting experience in accounting, finance, management, marketing, and supply chain management. The MS in Business of Fashion Program is geared to serve the needs of corporations, creates a new breed of leaders and is an innovative first mover in this space.
Corporate Sponsors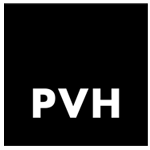 Current Board Members
Beverly Aisenbrey 
Retired Executive Compensation Consultant, FW Cook; Rutgers Business School Dean's Advisory Board, Former Trustee of Rutgers University (Executive Board)
Tzili Charney
LH Charney Associates (Executive Board)

William Gunn

Chief Procurement Officer, Consumer Group, Johnson & Johnson (Executive Board)

Jim Holmes
Senior Vice President, Corporate Controller, PVH (Executive Board)
Suzanne Humbert
CEO, Escada Americas 
Luca Infantino
Former CFO, Kiton North America
Nili Lotan
CEO and Head Designer, Nili Lotan
Anthony Lupo
Chair, Arent Fox (Executive Board)
Rich Naranjo
VP Financial Shared Services, Kering Americas (Executive Board)
Eduardo Perez 


Chief Operating Officer, Saint Laurent Americas

Andrea Pini
CFO, Gucci North America (Executive Board)
Tavy Ronen
Director, Center for Business of Fashion and Director of Business of Fashion Programs and Associate Professor of Finance, Rutgers Business School; Vice-Director, Whitcomb Center for Research and Financial Services (Executive Board)
Melissa Stone
Assistant Corporate Controller, PVH, Advisory Level Board Member
Carla Varino


SVP of Sales & Planning

, Kasper Group (Executive Board)
Sophie Weitzman


SVP Strategy, Data & Analytics, PVH Supply Chain (Executive Board)
Global Academic Affiliates
University of Manchester, represented by Elizabeth Barnes, Vice Dean, Faculty of Science and Engineering; Senior Lecturer and Manager of the Design & Fashion Business subject groups at Manchester University, & Editorial Advisory Board of the Journal of Fashion Marketing and Management
Environmental Finance Center at Macquarie University, Sidney, Australia, represented by Philomena Leung, Associate Dean and Professor of Accounting and Finance; Corporate Engagement and International Faculty of Business and Economics, and Tom Smith, Head of Department and Professor of Finance; Applied Finance & Actuarial Studies, Faculty of Business and Economics
National Taiwan University, represented by Shu-hsing Li, Executive Vice President for Finance Affairs & Professor of Accounting
Bocconi University MAFED, represented by Emanuela Prandelli, Director, Master in Fashion Experience & Design Management at Bocconi University, & LVMH Professor of Marketing
Jay and Patty Baker School of Business and Technology, Fashion Institute of Technology
Yeshiva University - Benjamin N. Cardozo School of Law (FAME Center)
Academic Research Affiliates
Rutgers Business School:
Accounting and Information Systems Research
Dan Palmon, Professor & Department Chair, William J. von Minden Chair
Miklos Vasarhelyi, KPMG Distinguished Professor of Accounting & Information Systems
Finance and Economics
Farrokh Langdana, Professor of Finance and Economics & Director, Executive MBA Program
Tavy Ronen, Associate Professor of Finance and Economics; MSBF Core Faculty Member
Ben Sopranzetti, Professor of Finance and Economics
Supply Chain Management
Arash Azadegan, Associate Professor of Supply Chain Management; Director, MS in SCM; MSBF Core Faculty Member
Kevin Kolben, Associate Professor of Supply Chain Management; MSBF Core Faculty Member
Rudolph Leuchner, Assistant Professor of Supply Chain Management and Curriculum Coordinator of MBA Supply Chain Management
Marketing/Management & Global Business Research Affiliates
Ted Baker, Professor of Management and Global Business & George F. Farris Chair in Entrepreneurship & Director of RAISED (Rutgers Advanced Institute for the Study of Entrepreneurship and Development)
Loubna Erraji-Benchekroun, Executive MBA Faculty; Director of Executive Career Management; MSBF Core Faculty Member
Dimitri Koumbis, Instructor of Marketing; MSBF Core Faculty Member
Arnold Pollack, Instructor of Professional Practice, Marketing; MSBF Core Faculty Member
Domestic External Academic Affiliates
Peter Chan, Professor in Clothing and Textiles Department, FIT
Barbara Kolsun: Director and Professor at FAME Center, Cardozo Law School, Yeshiva University