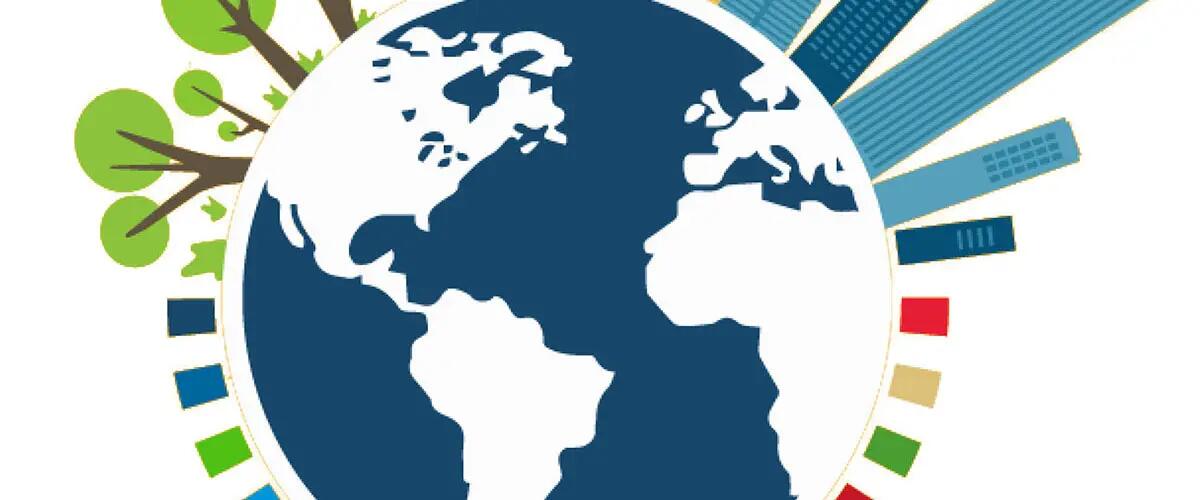 Global turnout for Rutgers-hosted PRME Conference on "Transforming Business Education and Practice"
More than 1,000 people from 61 countries registered for the UN PRME 5th Northeast Virtual Conference to discuss the prospects of incorporating broad sustainability principles into the education of future business leaders. Hosted by Rutgers Business School and the Rutgers Institute of Corporate Social Innovation, the "Transforming Business Education and Practice" conference featured four days of provocative conversations, keynote speeches, workshops and student panel discussions.
Jeana Wirtenberg, a professor of professional practice in management and global business at Rutgers Business School who helped to organize the conference, said the expertise was deep and broad from academia, non-governmental organizations and local government.
"We heard inspiring messages from world renowned scholars and faculty representing business schools across the country and around the world," Wirtenberg said. "A diverse group of committed students representing the next generation of leaders called for systemic change and generated many forward-looking ideas, and practitioners from every sector shared exciting initiatives already under way to address the challenges of today and build a better tomorrow."
The United Nations' Principles for Responsible Management, a 13-year-old initiative supported by the UN, motivates business and management schools to ensure they provide students with the skills to balance economic, societal, and sustainability goals. At the heart of PRME are the UN's 17 Sustainable Development Goals or SDGs.
Andrew Hoffman, a professor of sustainable enterprise at the University of Michigan's Ross School of Business, described nine points central to transforming business education and practice, including the idea of rebuilding business schools on aspirational principles like creating wealth and contributing to society.
Hoffman said to do that, business schools need to de-emphasize the core or the tools of management – finance, operations, strategy, accounting. "We don't devote enough attention to teaching students how, where and why they will deploy these tools," he said.
"We need to teach our students how to think wisely," he said. "The truth is wise business leaders do not make decisions solely on knowledge such as patterned information, regression analysis and P values. Instead, they make those decisions based on wisdom, vision, character, judgement, integrity. Ideas that are sadly missing from our business school curriculum."
Other keynote speakers were Stuart Hart, University of Vermont's Grossman School of Business, and James Corwell, master chef and co-founder of Ocean Hugger Foods & Tomato Sushi, which uses plant-based alternatives to popular seafoods; and Mette Morsing, head of the UN Principles for Responsible Management Education.
The discussions ranged from "Transform our Thinking and Co-Creating Sustainable Systems for Future Generations through Organization Development," "Strategic Sustainability Mindsets: Throwing off the Yoke of Neo-Classical Economics," and "UN SDGs and Sustainable Innovation: Exploring Ways forward for Practice and Academia."
Selected highlights from the conference, including keynote speeches and the student panel discussion, can be found on Rutgers Business School's YouTube channel.
Another keynote speaker, Daniel Dart, founder and CEO of DEC Projects, described an unconventional path from inmate to activist to businessman with an interest in using capital for good. "The greatest people in the world don't have jobs," Dart said, "they have missions."
The conference opened with remarks from Rutgers Business School Dean Lei Lei and Gary Cohen, a Becton, Dickinson and Company executive and Rutgers alumnus who started the Rutgers Institute for Corporate Social Innovation.
"At Rutgers Business School, we believe the workforce of the future must learn how to lead companies in an ethical, socially responsible, and sustainable way," Dean Lei said.
Lei said Rutgers Business School faculty are currently working in a number of ways to transform business education such as designing curricula that challenges and inspires students to understand how to approach Environmental, Social and Governance (ESG) issues, carrying out thought-provoking research that is transformational and has societal impact and building sustainable solutions with RBS stakeholders.
During the course of the conference, the audience also heard remarks from Rutgers University administrators, where a task force is already working to determine what the university can do to address one of the global goals at the heart of the United Nation's Principles for Responsible Management: climate change.
Nancy Cantor, chancellor of Rutgers University-Newark, described the conference as "a critically important gathering," and she urged the audience to consider the UN's SDGs as "guideposts" for responsible management education.
"Guideposts they must be if we're going to confront squarely and forthrightly what we in this country and in the state of New Jersey are seeing as a perfect storm, the triple threat of long-term systemic inequities, mounting climate change and surging COVID-19, all intersecting to produce a fervent call for a new more sustainable, more just, normal," Cantor said.
"Things must change"" she said, "and responsible education and practice with sustainable economic goals front and center is a good place to start."
Cantor said the pursuit of a more equitable and sustainable world must begin at home – geographically, institutionally, collaboratively, sustainably and generationally. She described these five dimensions as a "start-at-home-and-go-from-there strategy."
"Exemplifying a rare combination of passion and expertise, we found much inspiration for a brighter future." - Professor Jeana Wirtenberg
On the closing day, Rutgers University President Jonathon Holloway also acknowledged the significance of the conference and the work of Rutgers Business School and the Institute for Corporate Social Innovation in advancing the UN's goals.
"This is incredibly hopeful," said Holloway, who is advancing the university's focus on sustainability. "We can do incredible work for the planet, for the future. It's not should we, but how can we."
Wirtenberg expressed enthusiasm for the impact of the conference and the foundation set for future work and greater awareness. "Exemplifying a rare combination of passion and expertise," she said after the conference's conclusion, "we found much inspiration for a brighter future."
The Rutgers Institute for Corporate Social Innovation was established in 2018 by MBA alumnus Gary Cohen. Noa Gafni serves as the center's executive director.
Click here to access all conference presentations, resources and recordings.
- Susan Todd
Press: For all media inquiries see our Media Kit