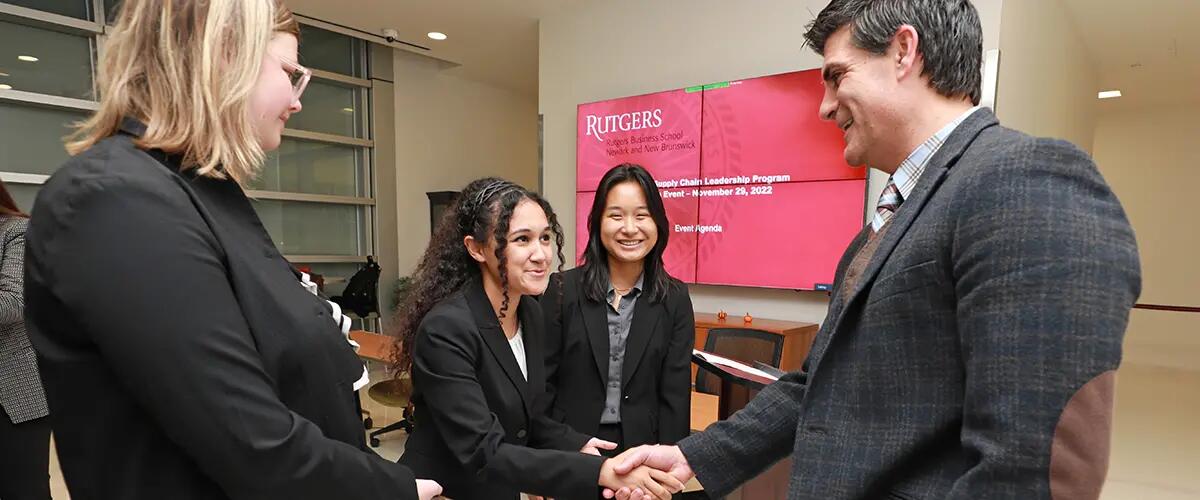 Road to Supply Chain Leadership
The Rutgers Business School "Road to Supply Chain Leadership Program" (RSCL) is uniquely designed to help you develop the skills to address the challenges faced by supply chain networks today. With the impact of the global pandemic, U.S. companies are seeking talented individuals with innovative thinking and analytical skills to solve complex supply chain problems. As part of the Road to Success portfolio, the RSCL program comes at an opportune time to prepare you for a successful career in this evolving industry.
Hiring managers today need individuals who can design, build and operate more flexible, agile, efficient, and cost-effective supply chains. RSCL works with you as part of a cohort, providing the resources and tools to build competence and confidence as a competitive candidate in the job market. As part of this program, you will have the opportunity to receive one-on-one mentorship, participate in experiential learning projects, attend company site visits, get internships, and more.
Program Highlights
Webinars, presentations, and networking
Preparation for certification
Connection to alumni network
"A program like this will help me learn about different careers that are possible in Supply Chain, and it will give me opportunities to get work experience. I want to get that professional experience."
— Lauren Kim, Sophomore, Supply Chain Management and Marketing double major
Program Sponsors
Questions?
For more information on the Road to Supply Chain Leadership Program, please contact Assistant Professor of Professional Practice, Sundar (Sandy) Raman.